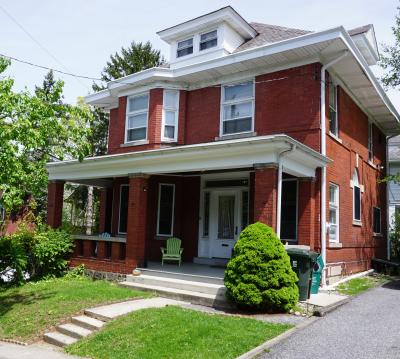 Spacious 4 bedroom single family home walking distance from campus.  Nice brick front entrance with large front porch.  Inside features large living room, dining room. and kitchen.
2nd floor has 4 bedrooms and one full bathroom.  2nd floor also has an enclosed porch and additional small room storage.
3rd floor has two large rooms which can be used as study rooms or additional storage space. Basement level has
laundry room with washer and dryer and an additional refrigerator.  Parking available both on street and off street for 2 or 3 cars.
Rent includes water, sewer and garbage.