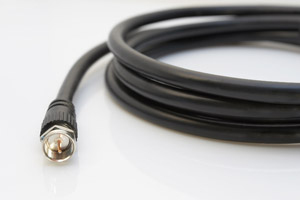 Basic Cable is provided through the university by Service Electric. Students must provide their own coaxial cable to connect their TV. The Lehigh Bookstore sells these cables for residents.
Follow these step to program the cable.
1.  Check to make sure the the cable is connected correctly to both the wall and the TV.
2.  Check for correct input. You should be able to find the input on your remote. There are usually  several options.  Select the one that is for standard cable or just go through all  the options until you get a picture.
3.  Scan for all available channels through the menu on your remote.   Using the menu select "Settings." Then, select Channel Setup , Select Cable, auto channel scan. This process can take several minutes to scan through all available channels. 
---
To report cable troubles, please go to fill out this on-line form
---
Use the link below to see the available channels. The channels that are highlighted in yellow are the channels that are available in the basic cable package provided by the university.
Service Electric's channel listing