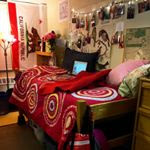 The room change process for Fall 2019 housing will open on September 6, 2019.
Room changes must be authorized by the Assistant Director of Residence Life for the building in which you currently reside. The Office of Housing Services will process all room changes after the proper information has been received.
If you are interested in a room change, please contact the Residence Life Assistant Director for your building.
Residence Life Assistant Directors