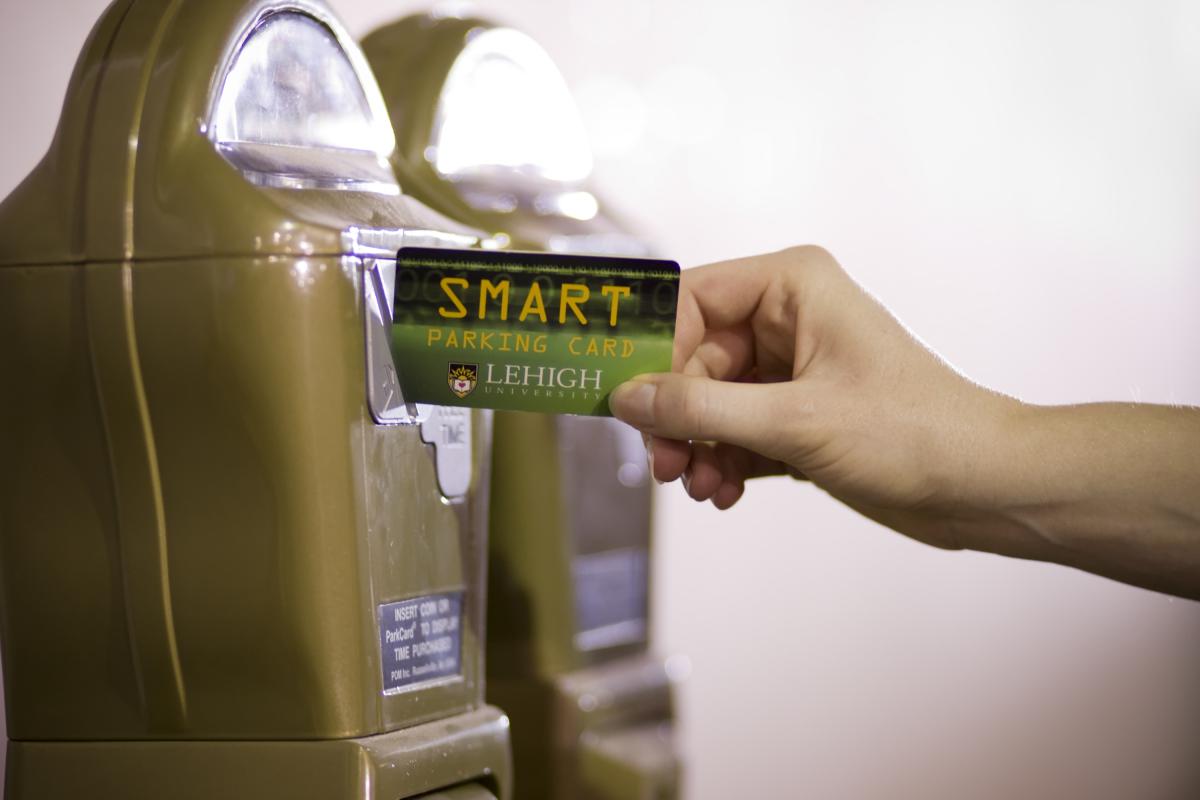 Lehigh's parking meters and Zoellner Art Center Garage are compatible with SMART Parking Cards. The SMARTcards are cards that can be loaded and reloaded with money. Perfect for people who run errands between campuses during the day and visitor and parent parking. SMARTcards are accepted at any Lehigh parking meter.
If you would like a SMARTcard for a Lehigh/departmental account, complete the form (Smartcard Form)and mail it to the Parking Services office. Cards for personal use may be purchased at the Lehigh University Bookstore and the Parking Services office. SMARTcards are for use at Lehigh University meters only - not valid at Bethlehem City meters.
Please Note: The SMARTcard can be used to put an extended amount of time on the meter, and when you return, simply reinsert the card and the unused time will be refunded to the card.
SMARTcard refunds are calculated as follows:
($ amount paid minus $ amount used) x 80% - $5