FOR URGENT SERVICE REQUESTS,
CALL 610-758-3940 or 610-758-3941          
Facilities Services, Campus Planning and Projects (FSCPP) is dedicated to maintaining and improving campus buildings and grounds to make Lehigh University the very best physical environment it can be in order to carry out its mission of excellence in teaching, research, and service to the community.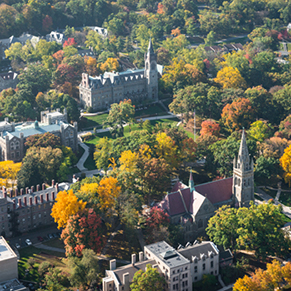 Building on its proud legacy of success, Lehigh has laid out an ambitious vision that will allow it to grow and evolve into an even more impactful and innovative university.
Explore the Path to Prominence Website 
VISION
View plans & documents on the Lehigh Portal
(login required)
DETAILS
---
FACILITIES SERVICES
Brent Stringfellow

Associate Vice President/University Architect

____________________________

OPERATIONS AND MAINTENANCE

Dir., Building and Utility Systems

 

DESIGN, CONSTRUCTION & PLANNING

Erin Liston

Dir., Design and Construction

BUSINESS ACCOUNTS

Beth Ann Strohl

Business Manager

 

ENVIRONMENTAL HEALTH AND SAFETY

Barb Plohocki

Dir., EH&S

 

 

 

 

 

 

 

 

 

 

Office Location

 

 

Contact

 

Emergency Contacts

Greek Houses and Mountaintop

 

 

 
PARKING INFORMATION
Metered visitor parking is available along E. Packer Avenue and Webster  St.  A limited number of Lehigh University metered spots are available in the lots along Taylor Street, north of E. Packer Avenue.  Lehigh University parking passes (single day or extended time period) can be purchased through Lehigh University Parking Services.
PEDESTRIAN ENTRY
Pedestrian entry to Facilities Services is at 461 Webster St, Building 3.  Campus Planning and Projects is located in Building 3A.  Access to Building 3A is along Van Buren Street and behind Building 3.
NEWS
Recent E H & S Newsletter
Please click this link to access the November-December 2018 edition of the EH&S Newsletter by Randy Shebby
ADOPT A FAMILY 2018  Facilities Services once more participated in the Adopt A Family Event at Broughal High School.  Our family of six is featured in highlights from the Human Resources newsletter, THE SPOT, this year.  
EH&S JOINS FACILITIES Considering the scope of the Environmental Health and Safety office's role on campus, including lab safety and operations in both education and research, safety training across campus, environmental health and safety in all of our residential and academic spaces, and important aspects of our many renovation and construction projects, we've determined that the best home for EH&S is as part of our Facilities department.  The change will allow better integration of EH&S into projects and ongoing campus operations overseen by Facilities. We expect the change to strengthen the important relationship between our Research and Facilities teams, which includes key aspects of space planning, utilization and operations in addition to those for which EH&S remains responsible.
Please don't hesitate to contact us with any questions.
Alan Snyder - Vice President & Associate Provost, Research and Graduate Studies
Brent Stringfellow - Associate Vice President of Facilities & University Architect
ON THE COVER Lehigh University made the cover of the November 2018 issue of Modern Steel Construction with an accompanying article on our Building C renovation project, stressing its innovative and creative use of space.  Erin Liston managed the project.  Please congratulate her on her successful efforts.
GARY FALASCA INTRODUCES SMART TRASH AND RECYCLE BINS ON WFMZ  Gary Falasca, Director of Custodial Grounds and Athletic Facilities announced on WFMZ the ways in which Lehigh continues to lead the way to smarter and better waste management and disposal.  Read all about it HERE
ROMAN RYSZEWSKI EARNS TOP PRIZE IN NATIONAL ELECTRICAN CONTEST  Putting his knowledge and passion for wiring to the test, Roman Ryszewski, one of our Lehigh Maintenance Technicians, competed nationally in the IDEAL Elite Tradesmen National Championship in Orlando this month...and took home the top prize!  Well done, Roman!!
To read his fascinating story, and see pictures of Roman and one of his competitive moments, please click here
2017 ADOPT A FAMILY PARTY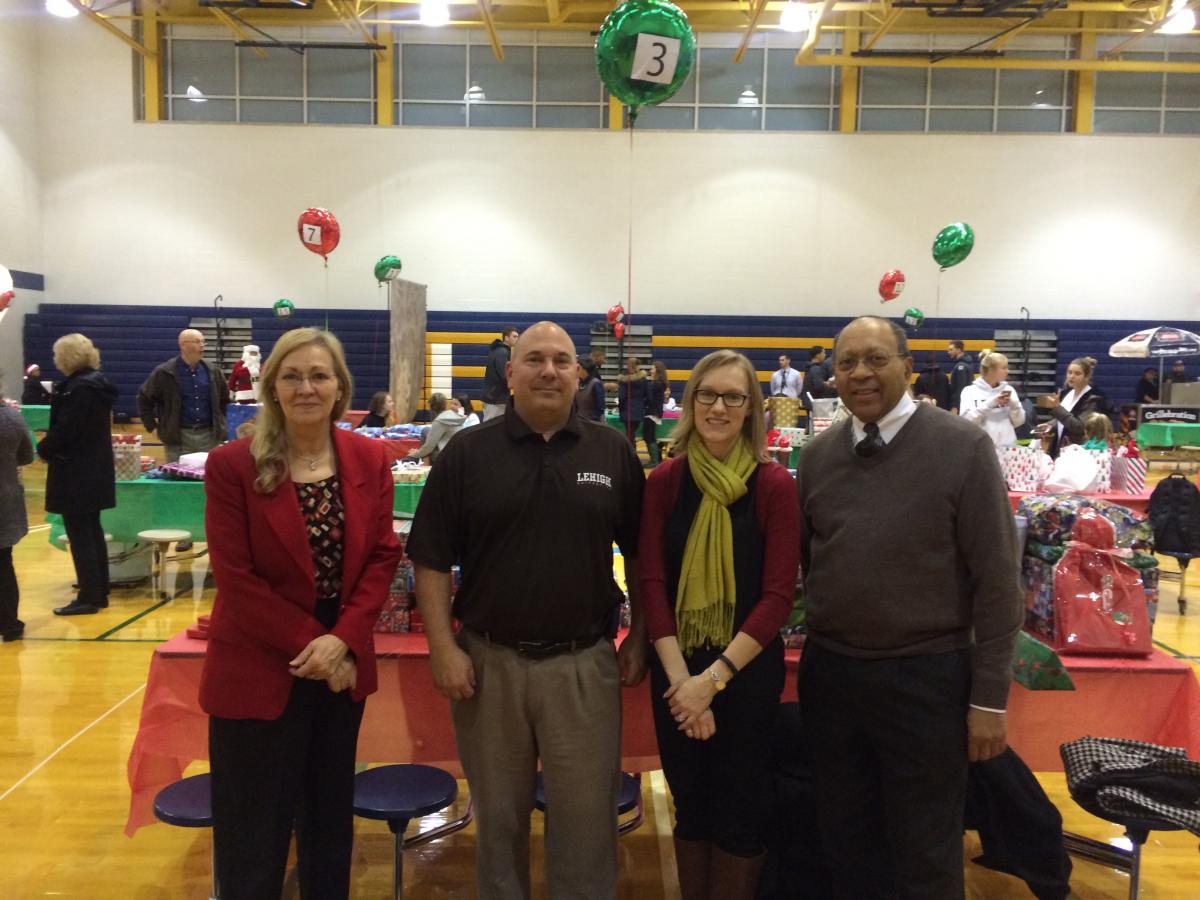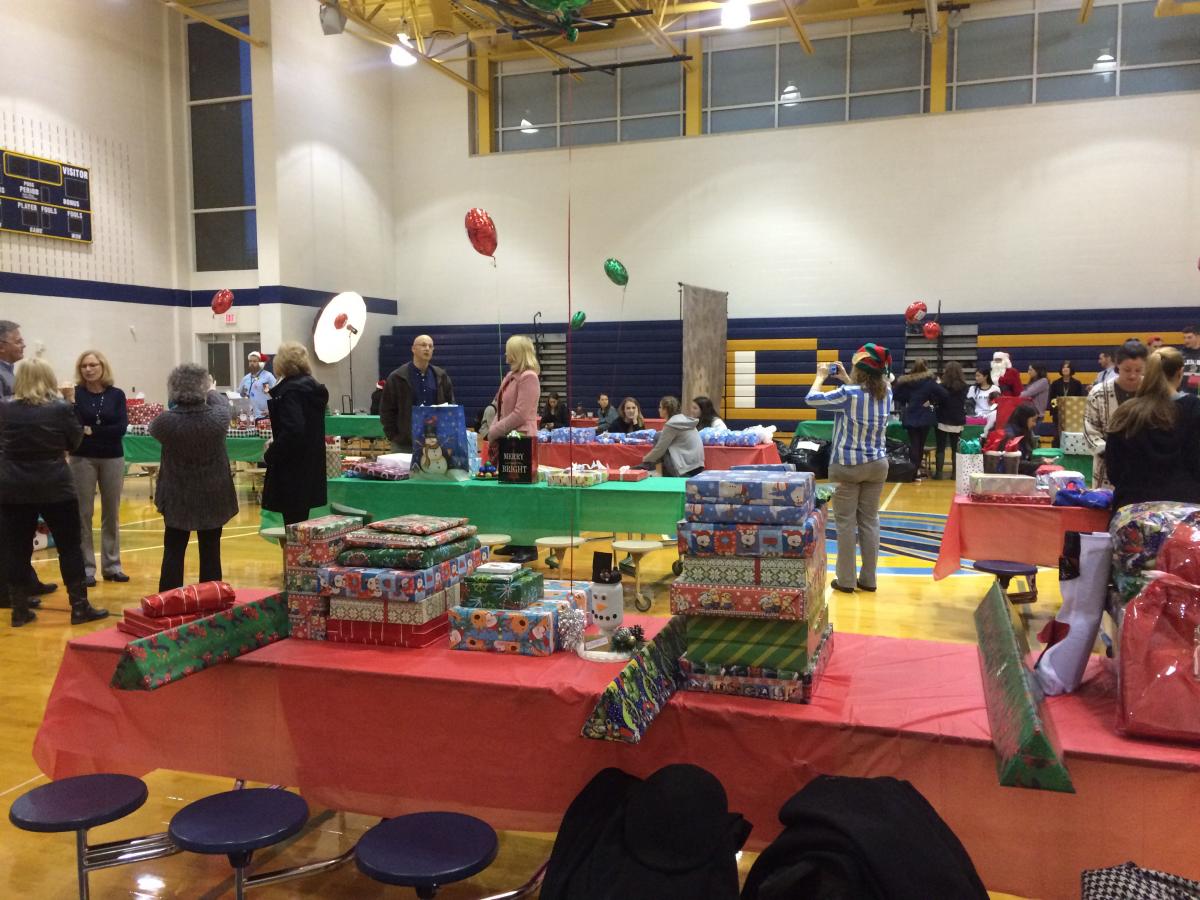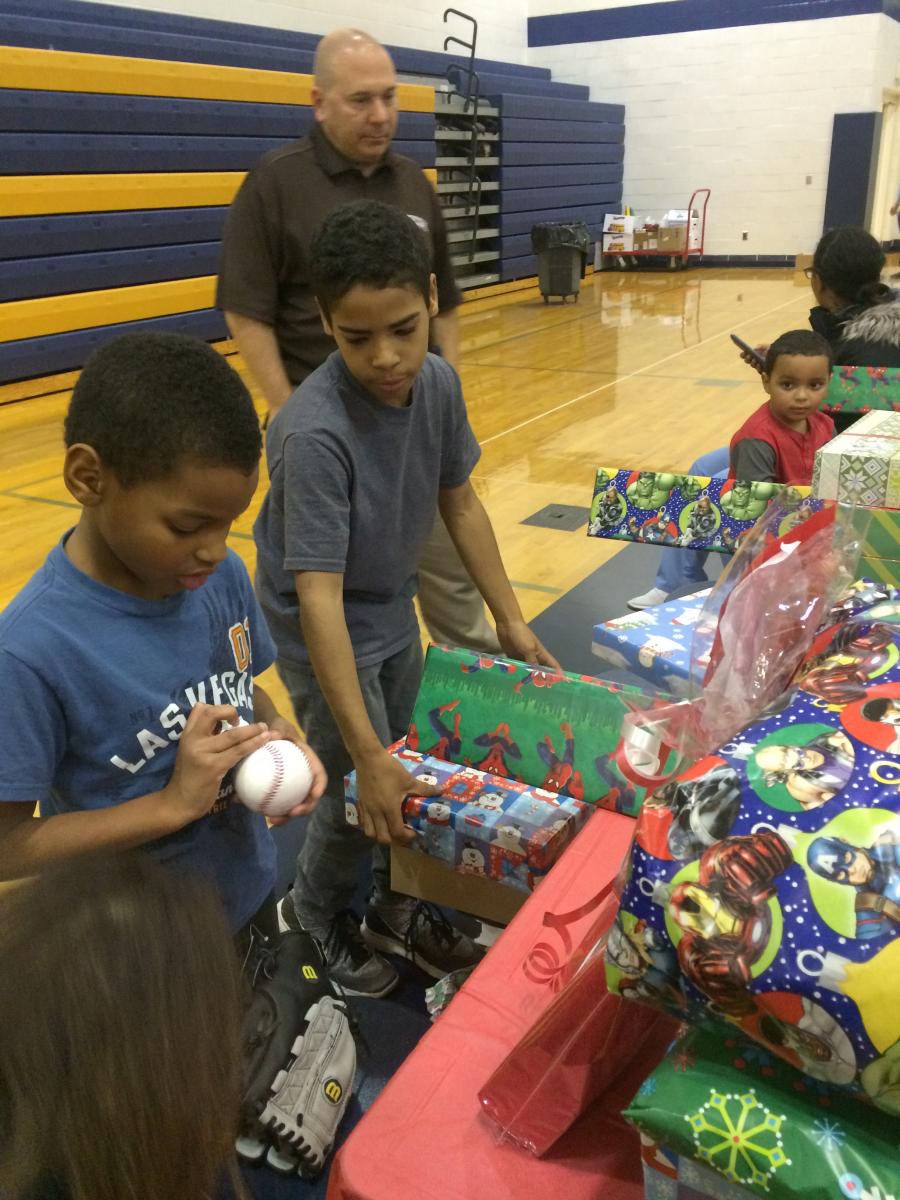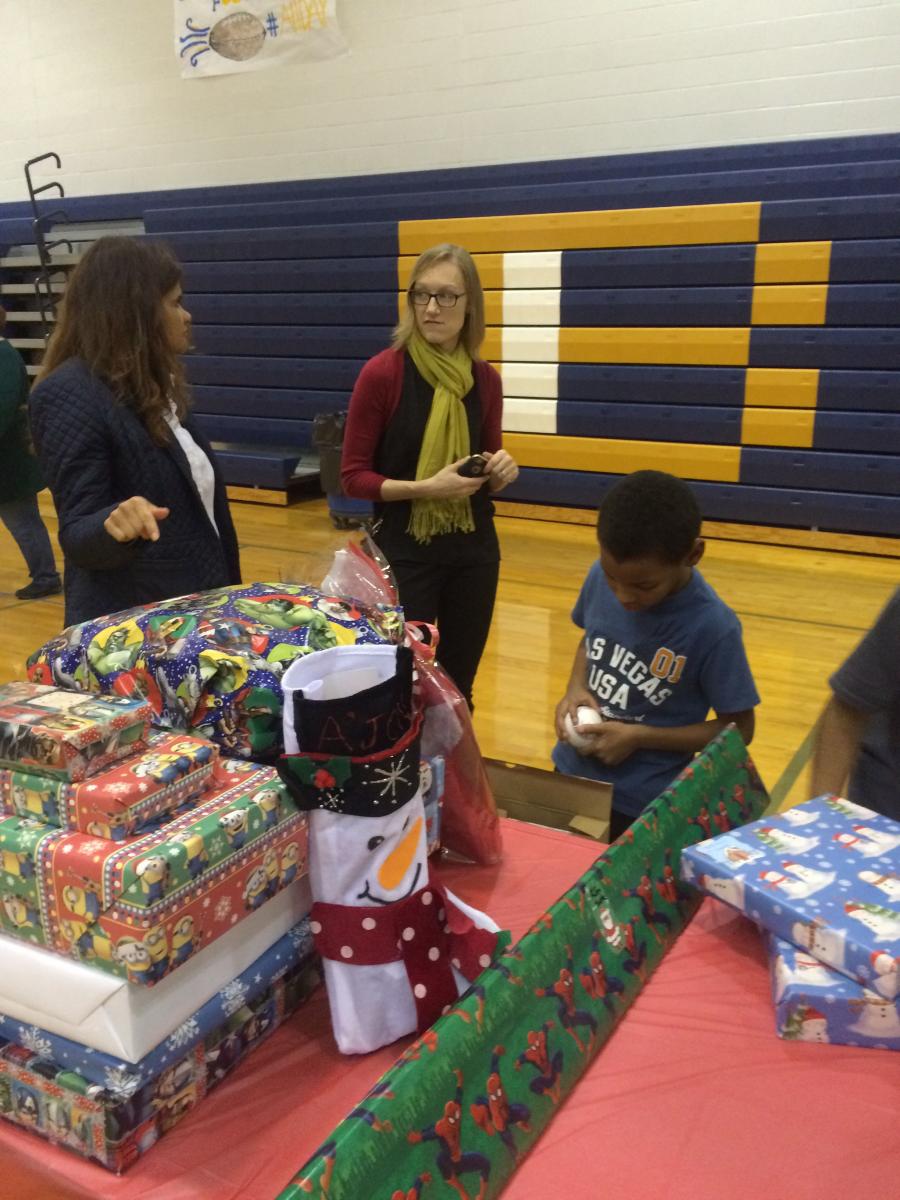 After a month of preparation, we put out the presents and waited to meet the family.   Three were many prizes and smiles as the wrapping paper came off, and much gratitude.  Thanks to all who made this important event happen--it meant so much to the family!
HARD WORK PAYS OFF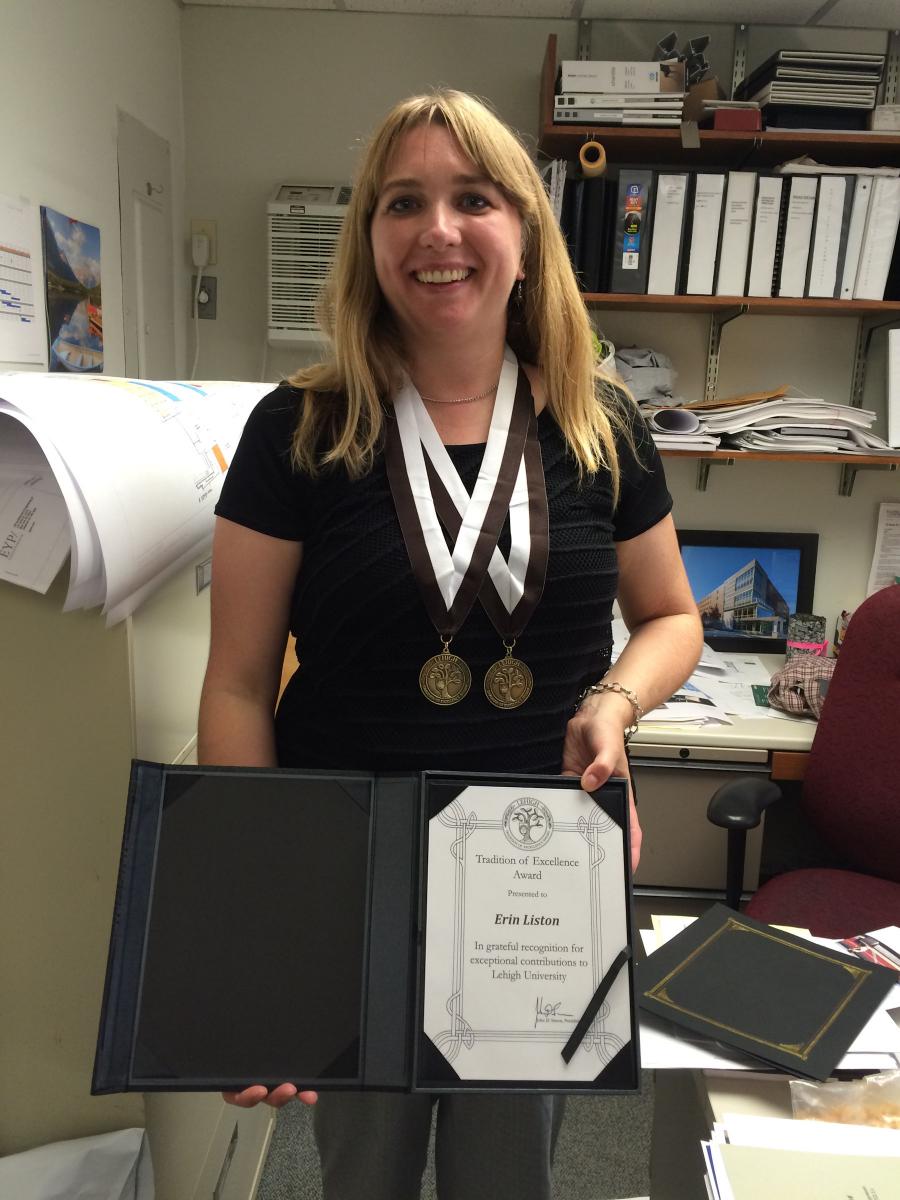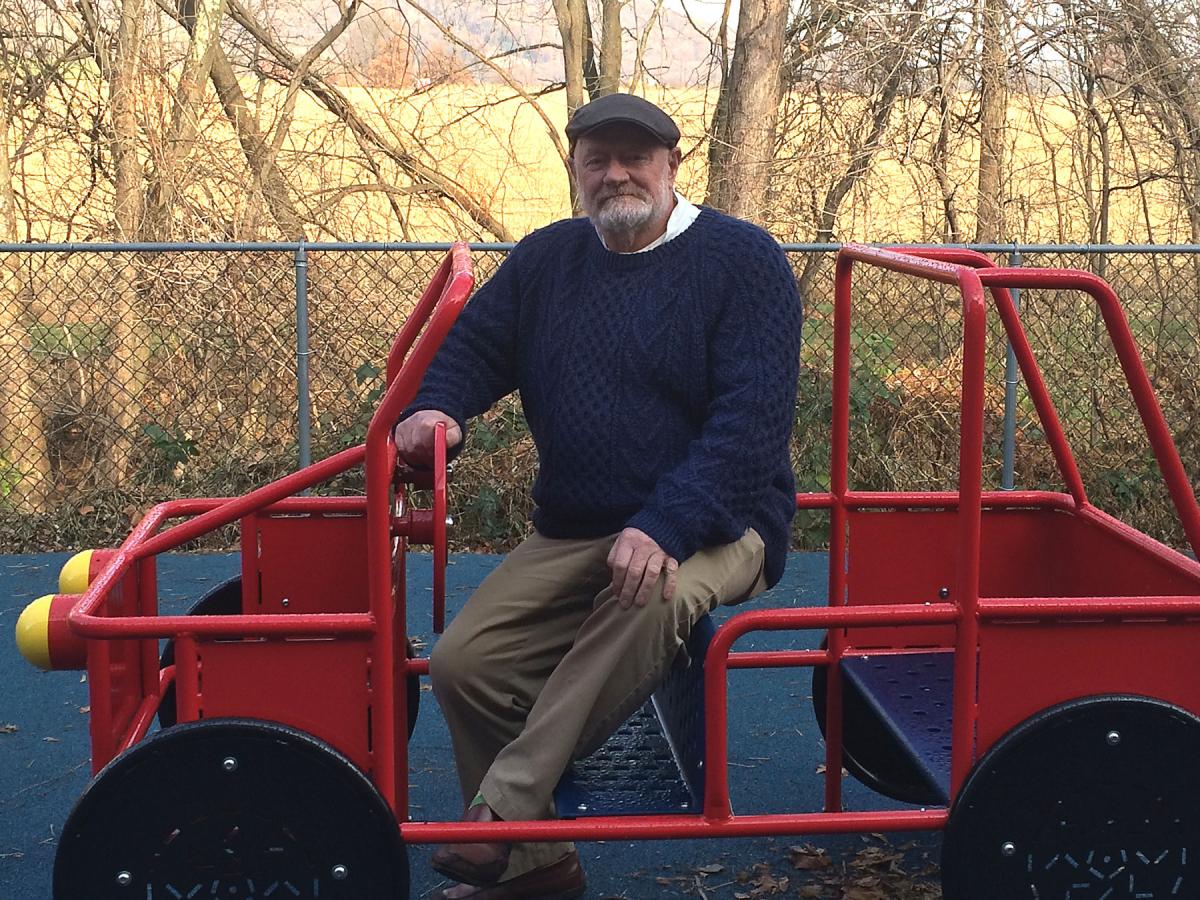 Erin Liston (l) was awarded not one, but two Tradition of Excellence (TOE) awards this year for supporting Purchasing and LTS on the Fiber Installation Project and managing contract negotiations at a difficult and critical time.  Her nomination by Jane Altemose in Purchasing was supported by General Counsel, Facilities Services and LTS and acknowledged by HR. 
Dave Ledger (r) was also awarded a TOE for coordinating and planning the upgrades to the Child Care Center pre-school playground. His nominator commended his work, noting that "the new playground is a vast improvement and will be enjoyed by the children at the center for years to come."  Dave, child-like as always, is pictured in one of the play cars that are on site at the playground. 
Congratulations to both Erin and Dave for their hard work and important contributions to Lehigh.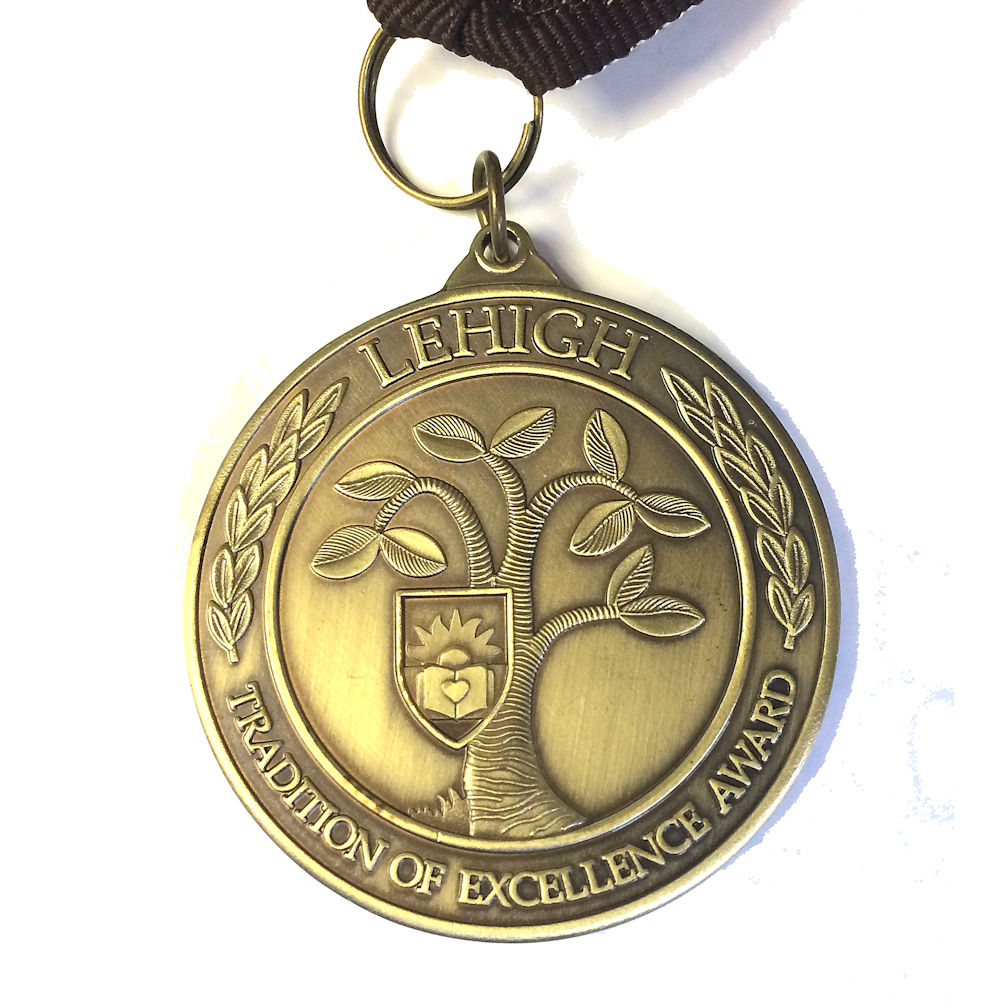 TRADITION OF EXCELLENCE AWARD  Kent Hayhurst, lead operator at the Asa Packer Camput Central Steam and Chilled Water Plant was nominated for, and received, the Tradition of Excellence Award.  Kent created a document that was used by HR to train Lehigh staff on the use of the Draftbook, Lehigh's new performance appraisal system.  Kent, and an explanation of his contribution toward understanding and utilizing the Draftbook, was featured in the March 17 Spotlight which can be found on the Human Resources website.  Kent is shown here with Don Pasda (l), and Steve Benko (r).  Congratulations, Kent!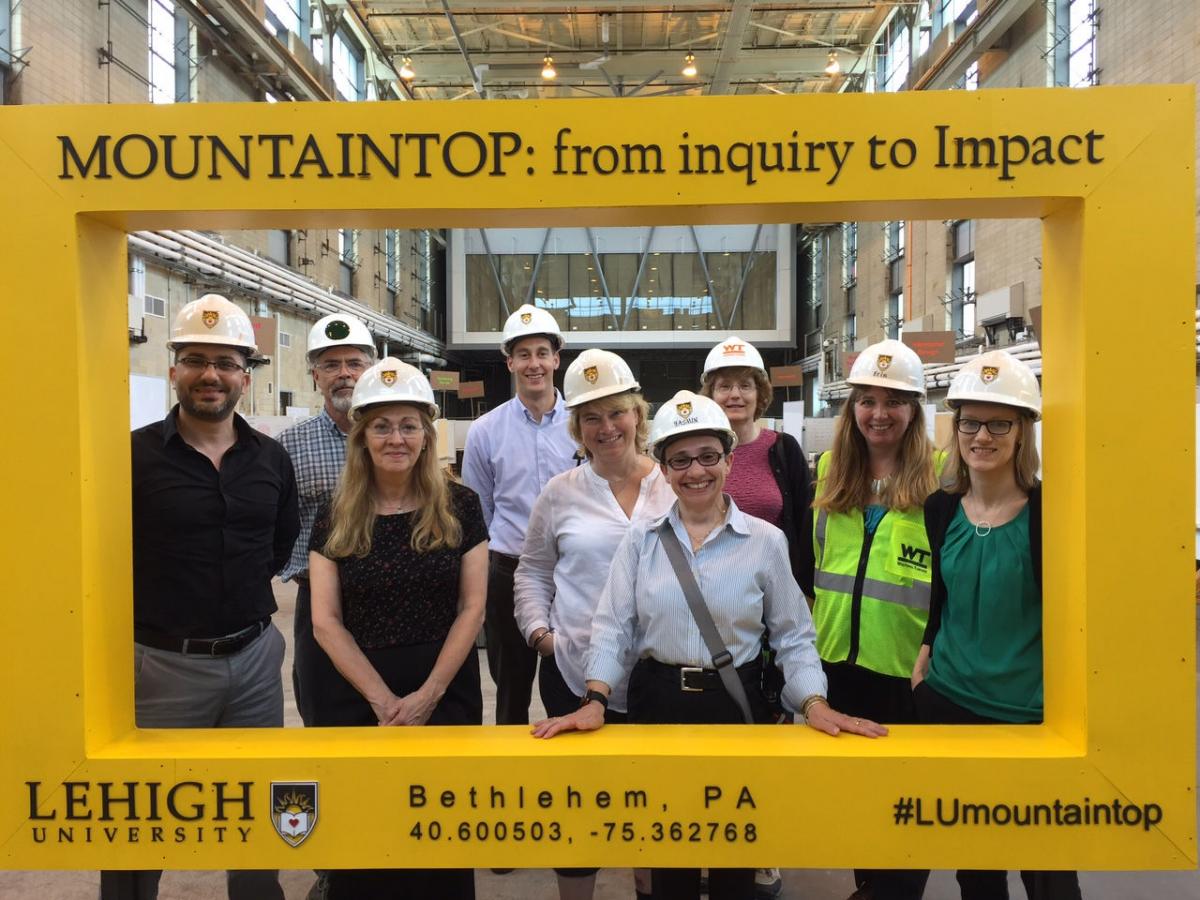 BUILDING C SELFIE  Erin Liston, Assistant Director of Design and Construction, took a group of staff to view the progress on Mountaintop Campus' Building C.  Scheduled to be finishing in December 2017, the lower floor it is currently filled with students taking part in the Summer Experience.  Large open spaces and triple-story high bays create awesome spaces for learning and researching. and the view of the Lehigh Valley from the top floor was breathtaking!    
ALL IN A DAY'S WORK    While some of us work inside the buildings, Brent Stringfellow, our University Architect, and Don Pasda, Director of Building and Utility Systems, took a trip to the very top of Packer Chapel to see how the restorative work on the building is coming along.  They offered these pictures so we can all get an up-close look and see what they saw up there.  Pretty impressive!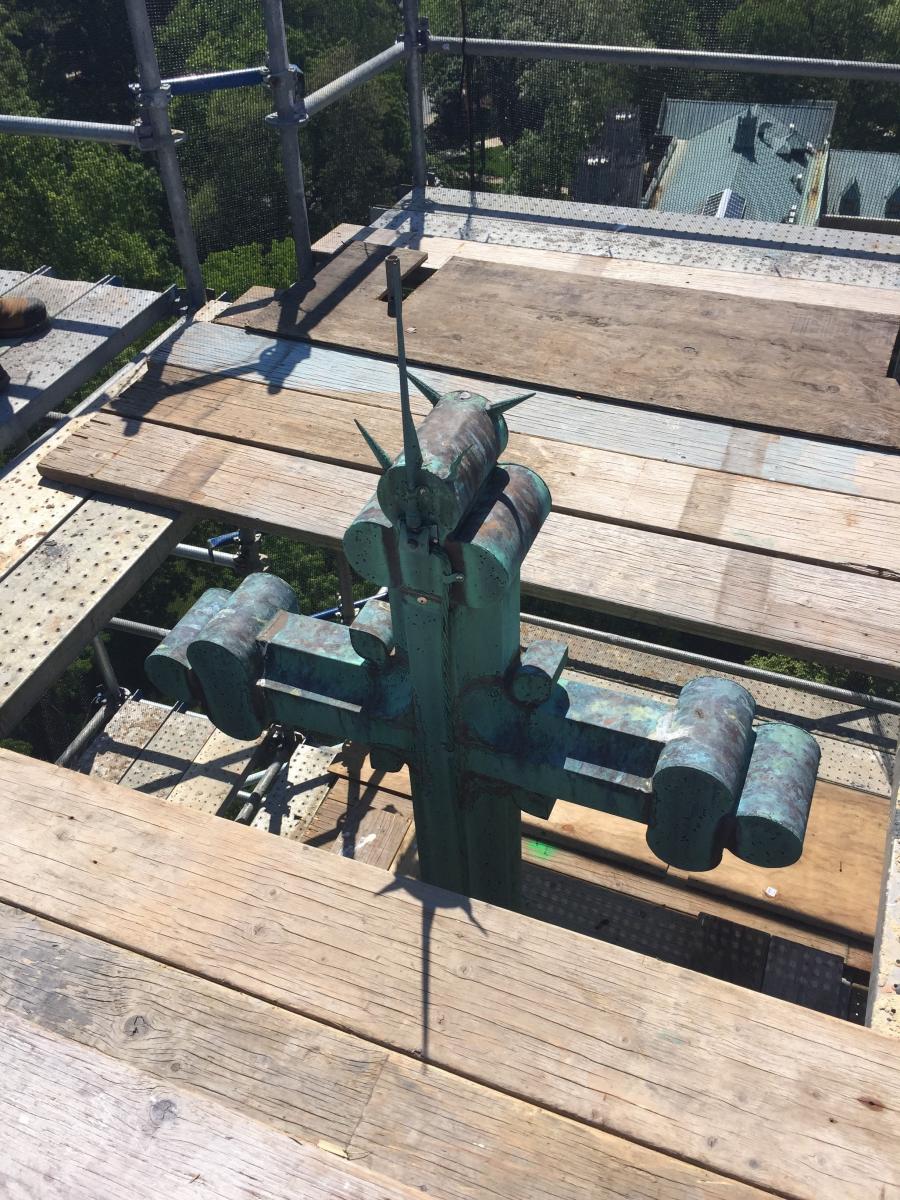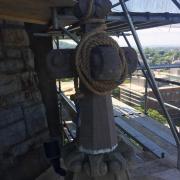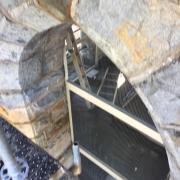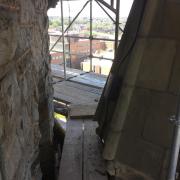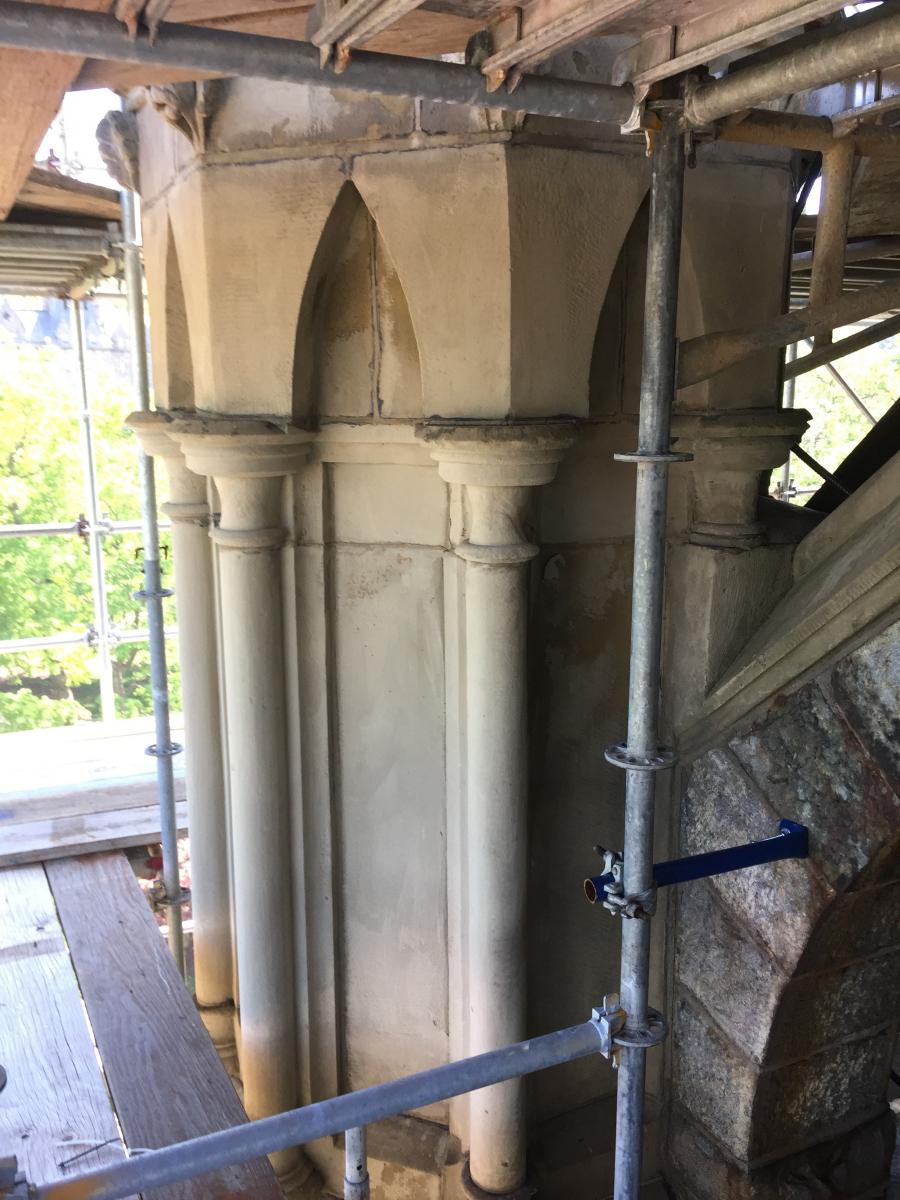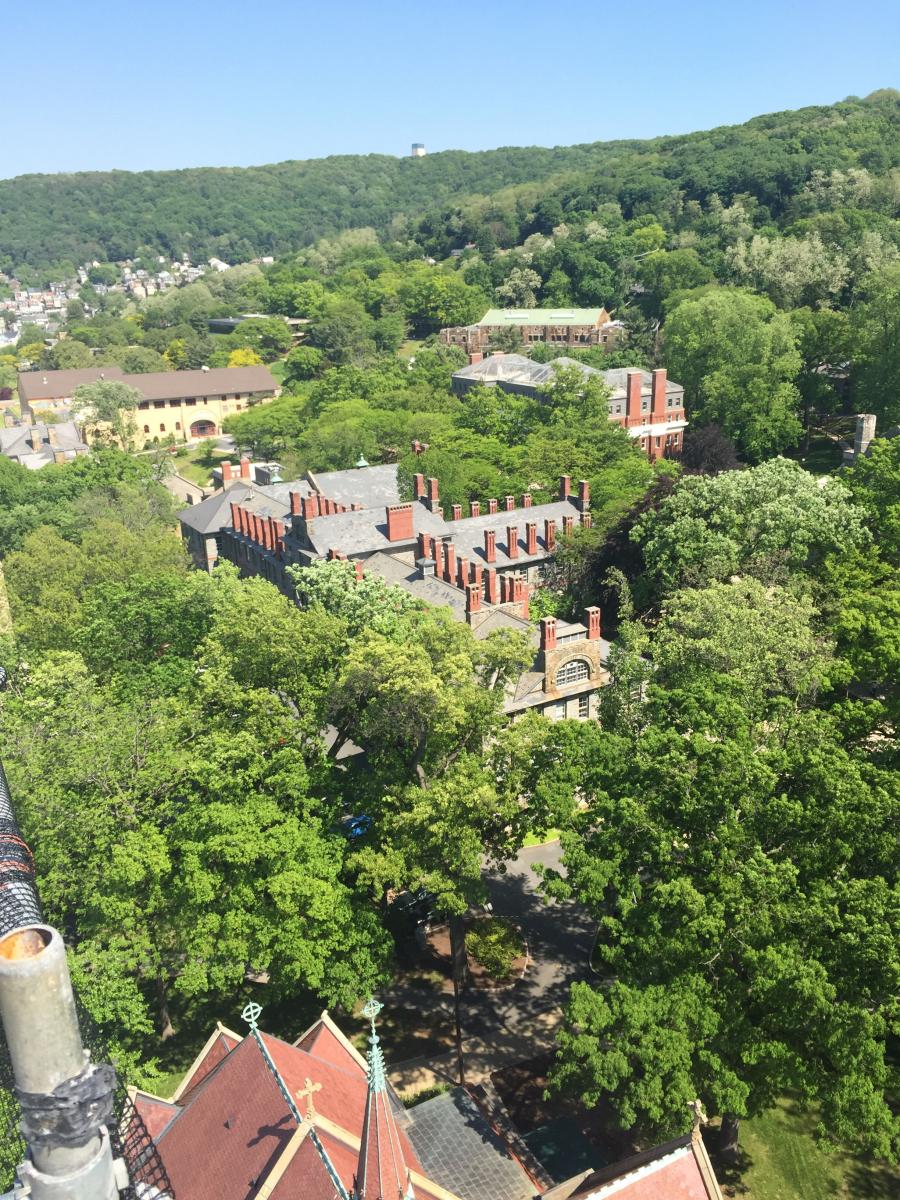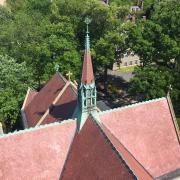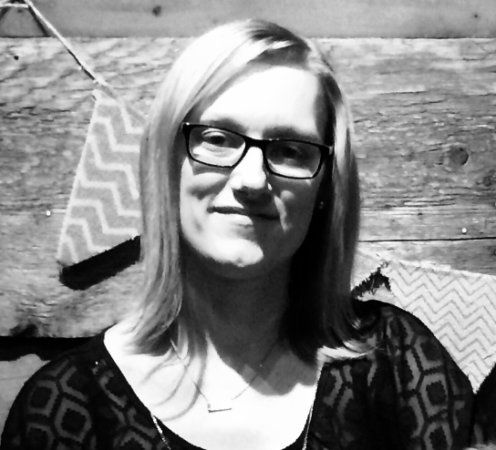 TARA SPAGNOLETTI joined the Planning Team on Monday, April 10, 2017.  Tara brings a lot of experience to the job and will be working with Brent Stringfellow, our University Architect. We are glad to have her with us and hope you will give her a nice welcome as you cross paths with her.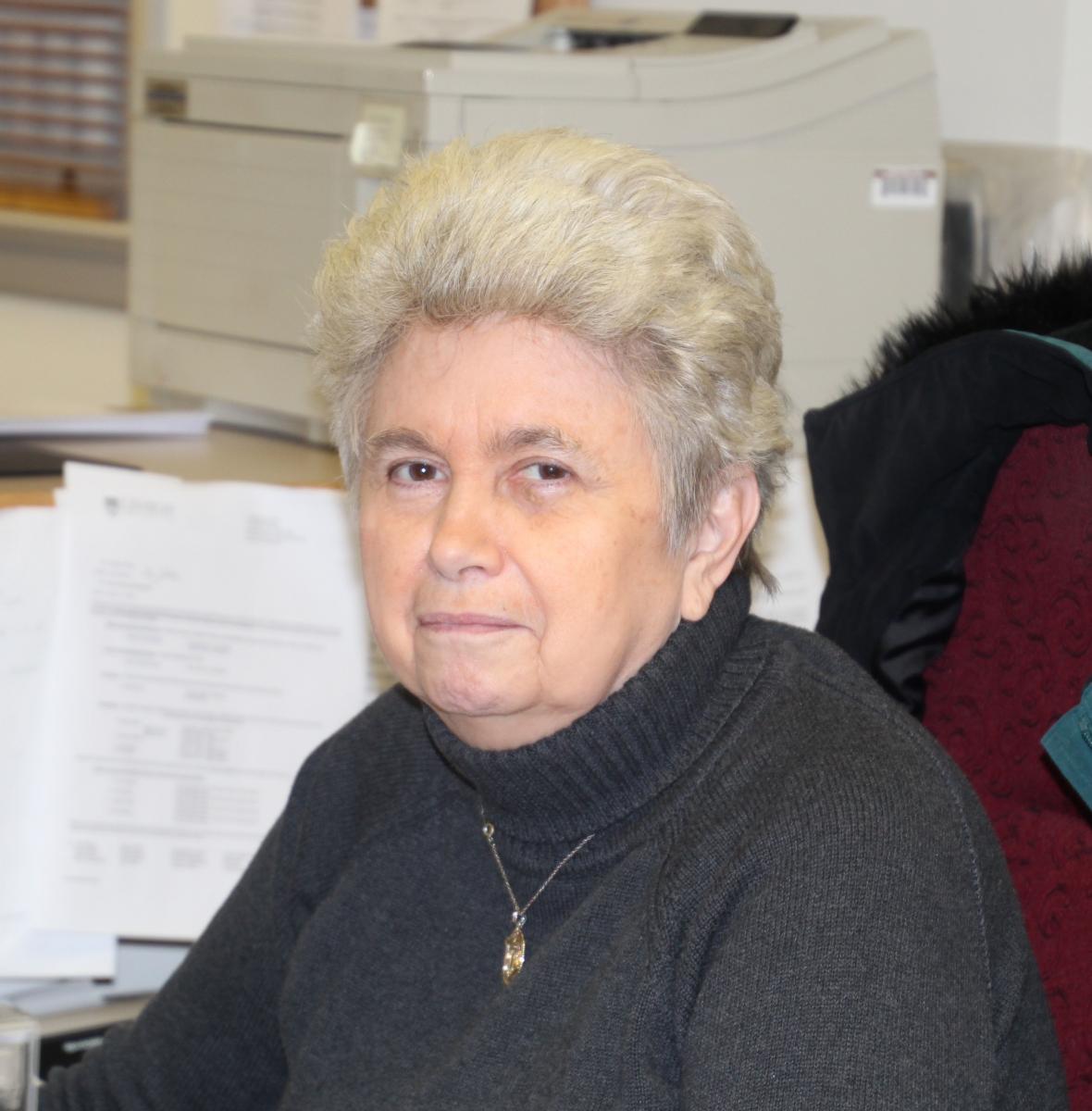 RETIRED After decades of faithful and dedicated service to the Facilities Services team, Donna Szczepanski retired from Lehigh to enjoy some free time and give greater time to some of her favorite hobbies and activities.  Donna enjoyed a warm send-off in December from many who worked with her through the years.  She promises to return for visits, proclaiming that we are family.  We feel the same way about her.  Happy retirement, Donna!  You will always be remembered.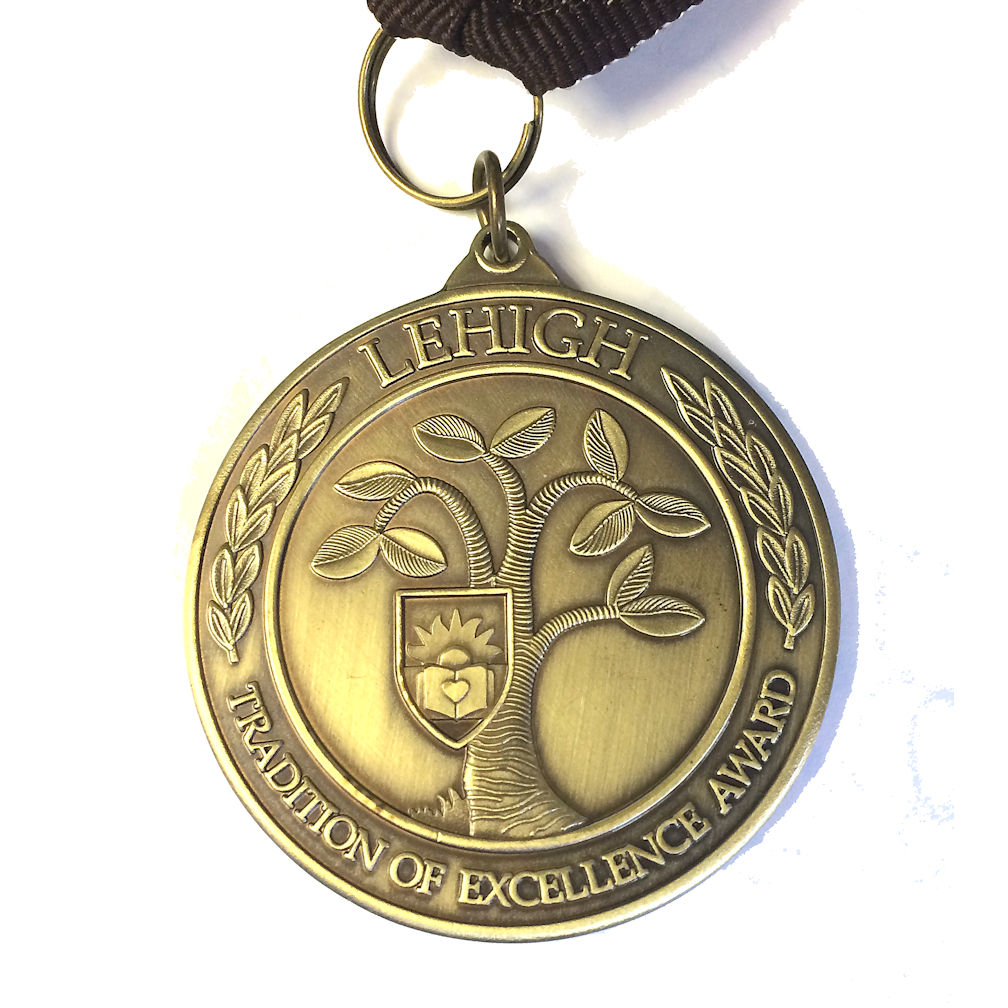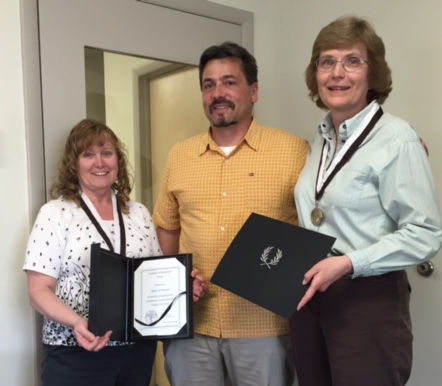 Speaking of excellence...Congratulations to Mary Jo Brown (left) and Karen Williamson (right) for receiving the 2016 Tradition of Excellence Award for their years of work on the migration of facilities interior space data management from MS Access to a true enterprise solution, and for developing a campus GIS system for utilities and other exterior assets.  They have both worked cheerfully and selflessly on these major projects that impact the entire university, and we are proud of them both.  Pictured with Mary Jo and Karen is Scott Rutzmoser, LTS' GIS expert, who worked with them and ultimately nominated them for the award.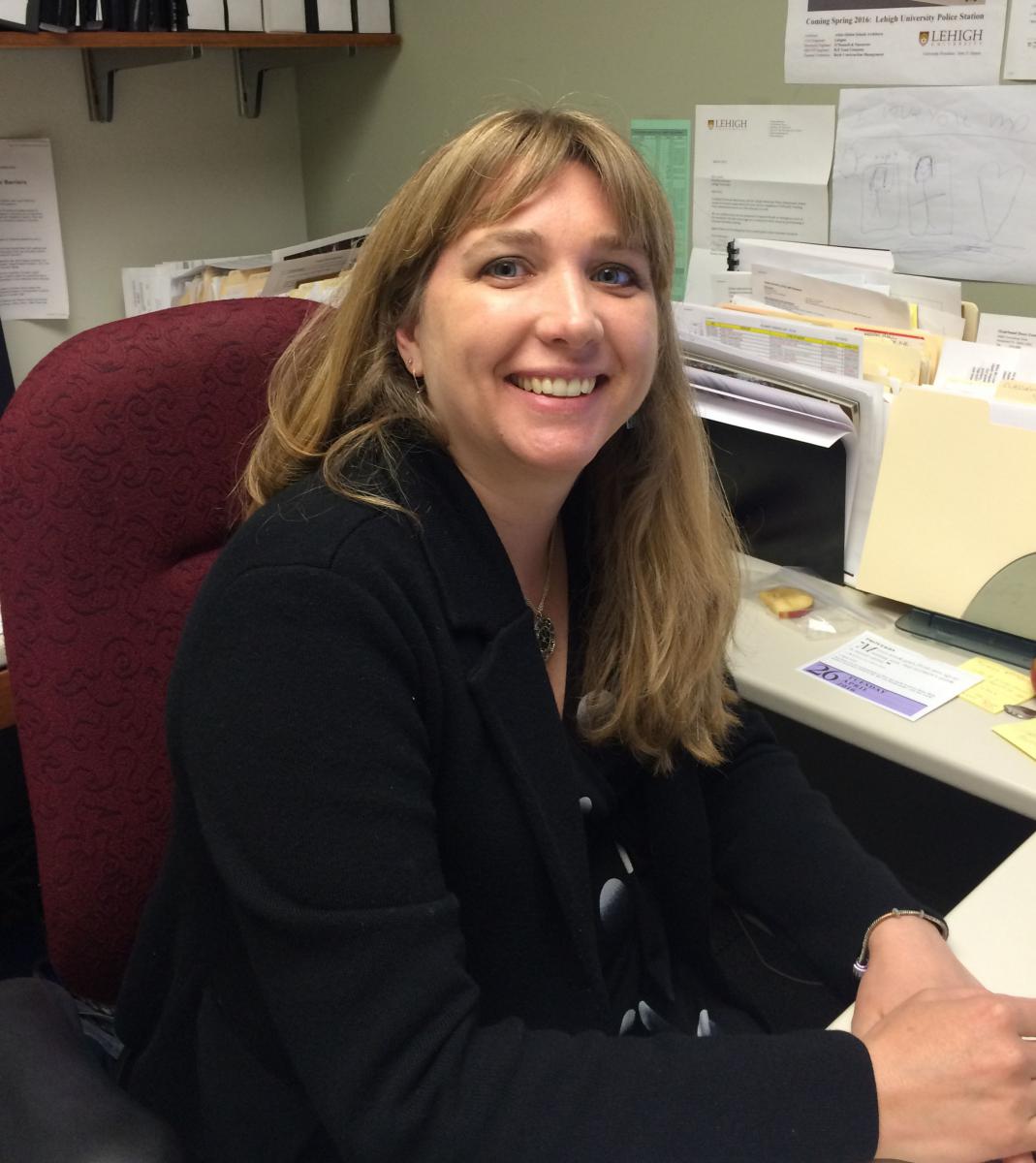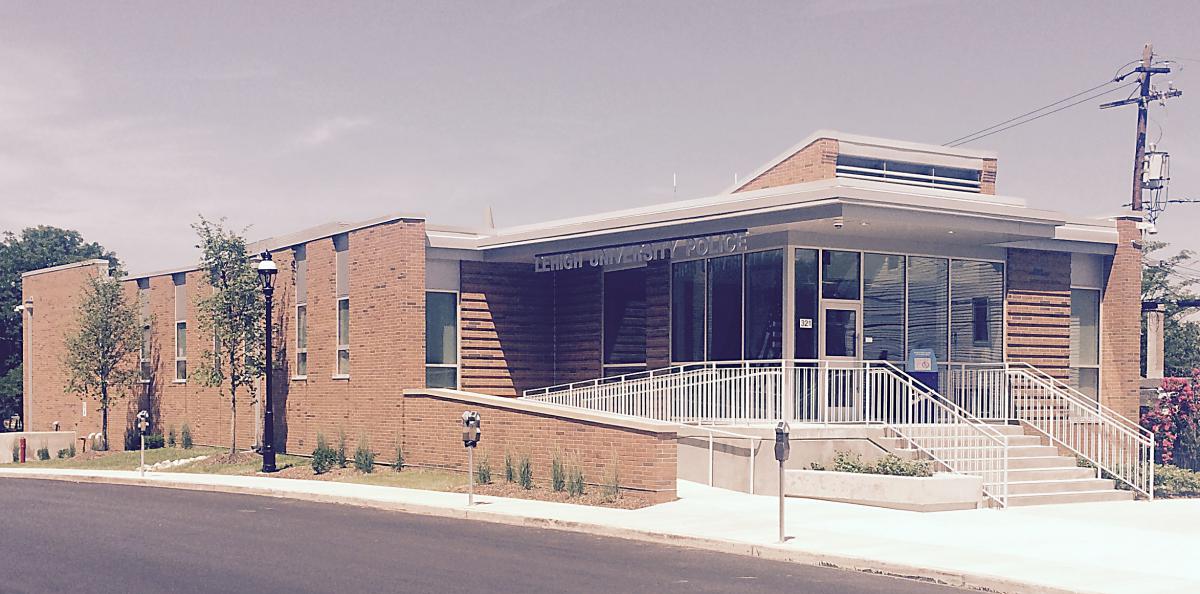 Further congratulations go out to FSCPP's Project Manager Erin Liston for managing the building project for the new and improved Police Station on East Packer Avenue.  The station, built on the site of the former Windish Hall, is now fully operational and fully staffed and will allow for better responses to both on-campus and off-campus security and safety needs.  Erin joined Lehigh's FSCPP staff in 2014 and has earned respect and admiration for her skills and positive disposition from all who work with her.