The recent launch of Lehigh's new EV charging station is just another way we continue to show our commitment to sustainability, and providing the best experience possible for our community.  Click here to read about the benefits of electric vehicles and the impacts this technology is having on the environment.
Check out this video from ChargePoint on how to take advantage of this great new feature!
We are thrilled to announce the installation of Lehigh's first campus EV charging station!  Effective Monday, March 26, the Alumni Building Parking Pavilion now features a new ChargePoint dual point EV charging station to better serve our students, faculty, guest, and alumni!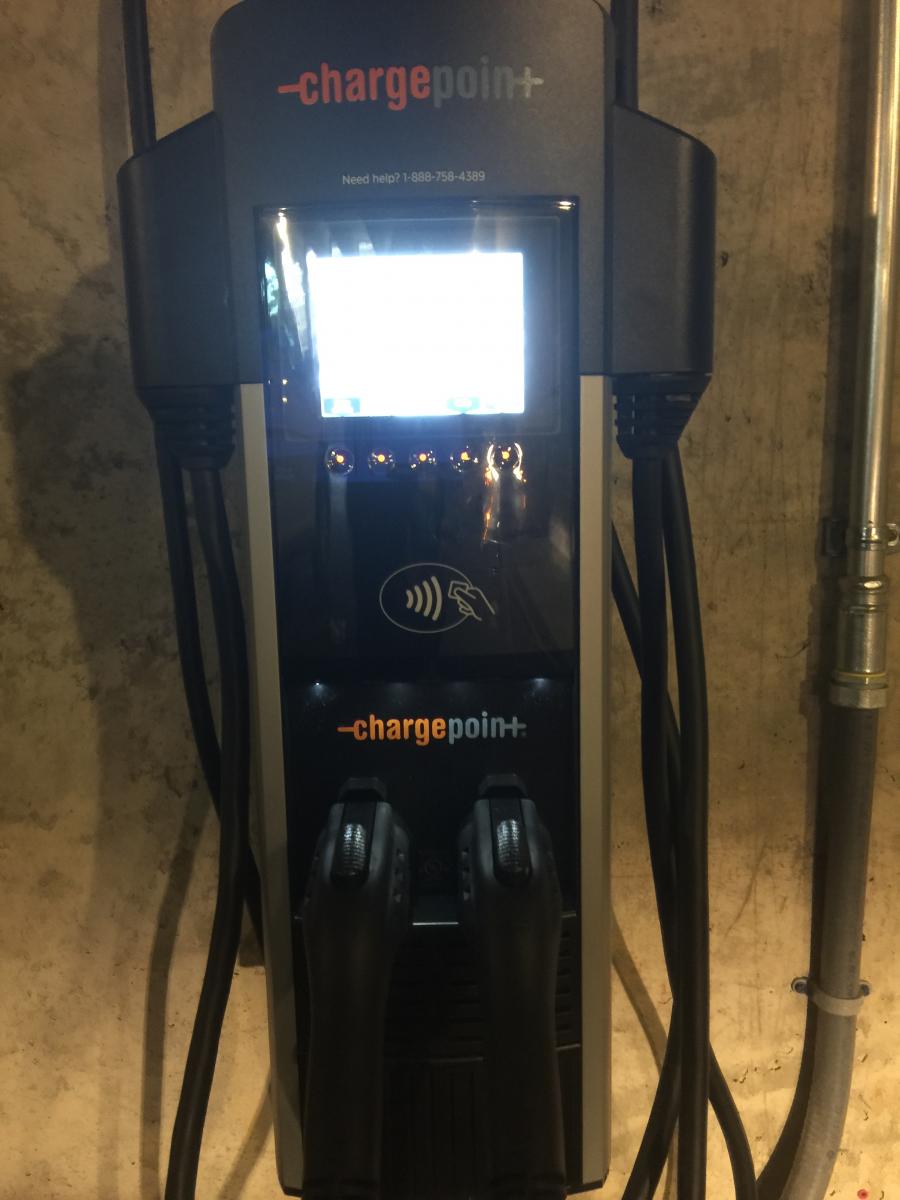 Lehigh University's Parking department acts as air traffic control for events and every day, to simplify parking for all.
We want every student, employee and visitor to feel like a VIP. That's why our staff works diligently to create convenience from chaos, designing and organizing parking services that work for on-campus and off-campus residents, students, staff, faculty and visitors alike.  And when the weather gets rough, we keep the parking lots and garages clear so you can get to classes, events, each other, and more. 
Manage Accounts Online
Online parking permits, account management and ticket appeals—and soon mobilepay meters—make taking care of business easy and convenient. Visit GO.LEHIGH.EDU/PARKING.
CONTACT US
622 Brodhead Avenue Bethlehem, PA 18015 Phone: (610) 758-7275 Fax: (610)758-6591
inpark@lehigh.edu
Regular Office Hours:
Monday - Friday
8:15 am - 4:00 pm
Summer/Winter Break/Spring Break Office Hours:
Monday-Friday 
8:15 am - 12:00 noon
1:00 -4:00 pm
THE TEAM
Sharon Field
, Manager: (610)758-7275, sc06@lehigh.edu
Rebecca Finacchio, Coordinator: (610) 758-3862, crf318@lehigh.edu
Brett Johnson
, Assistant Manager:  (610)758-5418, brj214@lehigh.edu
Elizabeth Rasich
, Coordinator, (610)758-3893, 
ejl515@lehigh.edu