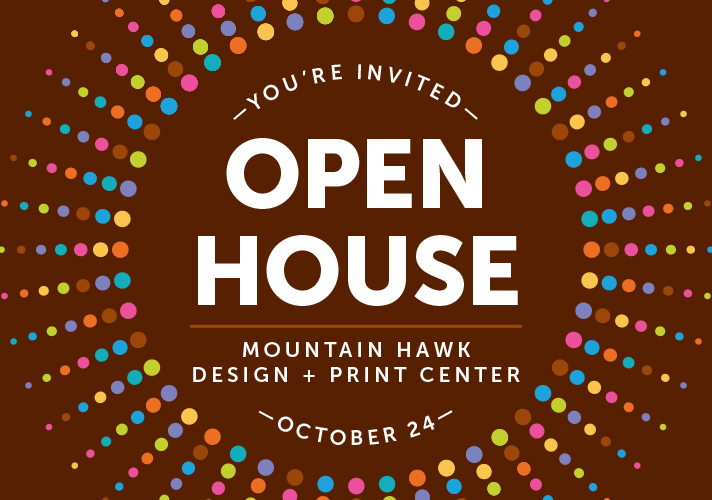 Join us for our 2nd annual Open House!
October 24th, 2:00pm-5:00pm, Building J
Take a tour of our facility, meet our staff members and learn about our dynamic print and design services. We will have multiple demos, samples and giveaways, including:
- A preview of our new Xante envelope printer
- Lehigh-specific demos of Clickable Paper
- Enter to win a $100 Visa gift card
- Follow our Instagram account to win a $200 credit for your department's next print job.
- Free giveaways including calendars, window clings and more!
- Snacks and refreshments from Lehigh Dining.
Transportation options for our Open House:
There will be reserved parking spaces for Open House attendees in the Building J parking lot. 
Transportation will run a dedicated shuttle bus from the Asa Packer campus to the Open House. The bus will pick up at the former Packer Ave. bus stop and in front of Drown Hall. The shuttle will run continuosly during the Open House.
Feel free to take the University bus system to the ATLSS building stop. It is a short walk down the hill to Building J. Signs will be posted.
Stayed tuned to this page for maps and more details on the tranportation options for our Open House!
---
Order online: go.lehigh.edu/myprintdesk 
Click here to watch MyPrintDesk Online Ordering Website Training.
Click here to watch how to request non letter size jobs. 
We are the University's document and communication solutions provider – we provide a high-quality product at competitive prices, with an emphasis on excellent customer service.
We also offer expert advice and tips on how to best produce your project or campaign. Our staff will advise you on cost effective and high quality production methods to produce professionally printed materials in accordance with university branding.
As a full-service mailing center, we will advise and recommend the most efficient, USPS compliant, and economical way to mail your material to your target audience. Through the use of the University's USPS Permit Number, cost savings can mean staying at or below budget. 
Our services include graphic design, printing, mailing, and promotional items. Check out our list of Services and Products.