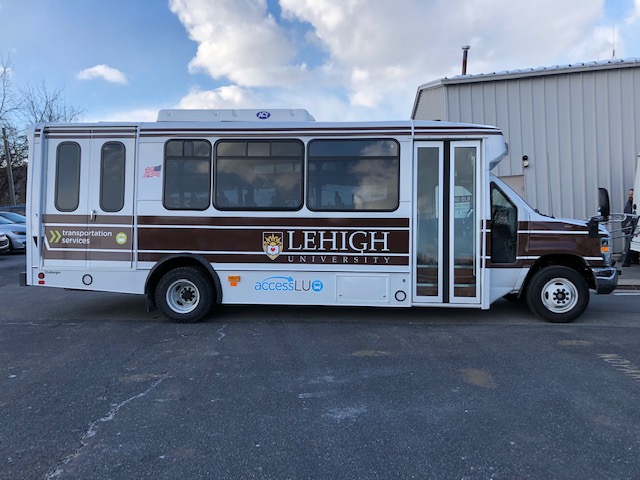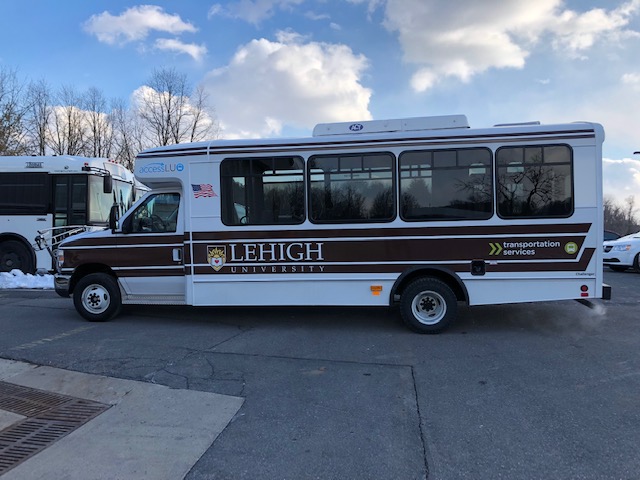 AccessLU to deploy on July 1, 2019
AccessLU is planned to operate from 6:30 AM to 10 PM on weekdays and 10 AM to 10 PM on weekends.
Those with a valid Lehigh University ID with a state-issued Disability Plate or hangtag or a Lehigh issued hangtag may utilize AccessLU. This accessibility shuttle is being piloted as an on-demand system on a first-come first-serve basis. This accessibility shuttle will provide pick-up/drop-off at university parking facilities and buildings as requested.
AccessLU will provide:
Service to car-free areas of campus
Service to inaccessible locations such as Rathbone and Centennial I residential facilities.
Service from between any Lehigh University campus building or parking facility
Wheelchair lift
Service for those with injuries, permanent disabilities, or other accessibility limitations
Daily repeat service as scheduled with AccessLU
On-Demand Service (on a first-come first-serve basis)
To enroll, please provide a copy of your state issued disability permit, placard, or plate to the Transportation Department.  Copies may be scanned to intransp@lehigh.edu.
Please call (610) 758-4410 to request daily repeat service or on-demand service.
For information on how to obtain a Lehigh issued hangtag, please click here.