Advertise in a Lehigh Bus!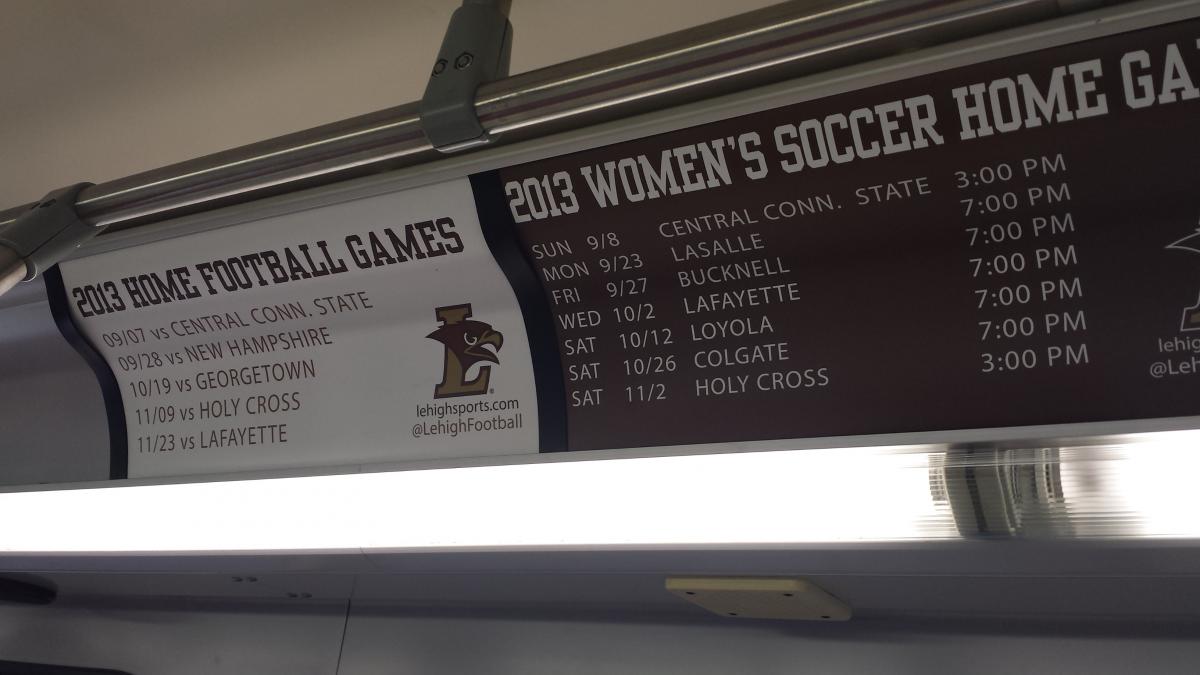 Advertise to a captive audience on a bus that runs six days a week! Transportation & Parking Services offers advertising opportunities to reach the Lehigh student community. Lehigh departments, organizations, clubs, student groups, and local businesses can place ads on the interior of our transit-style buses to target the many riders of our daily bus routes.
Special rates are available for student groups! Lehigh students groups will receive the special rate of 50% off of all departmental rates and ad design. Student Group discount can not be applied to the one-time printing fee.
*Advertising rates subject to change without notice*
**Please allow up to 8 business days from the time we have your final artwork, for the ads to be mounted in buses**
If you would like to place advertisements in our buses, please complete the Advertising Agreement form. Submit completed form, along with your ad or ad artwork to Transportation Service, rsb5@lehigh.edu, (610) 758-4410.