Partial requests for housing after Jan. 1, 2021 must be submitted by Dec. 20, 2020 at noon.
To apply for Break Housing, complete a Semester Break Housing Early Return Request Form in your Housing and Dining Self Service located under applications on the left side of the page. Click on the image below to view the process of applying for Break Housing.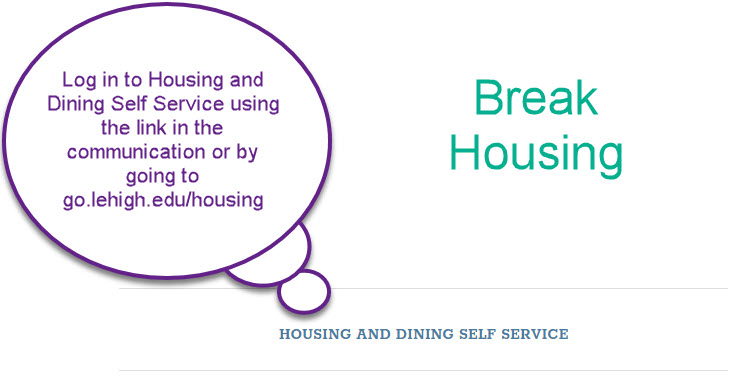 All requests will be reviewed by a committee made up of Student Affairs staff and members of the Office of International Affairs.

Requests for early return to campus during the break will

require the student to follow the

Return to Campus Protocol.

Students may be asked to relocate during the semester break for health, safety and security reasons.
Dining Options during Semester Break
Students remaining for all/part of semester break
If you leave the campus area, as described in the Return to Campus Protocol for an extended period of time, such as overnight, you must notify Housing Services. Before returning to campus, you must complete the Return to Campus Protocol.