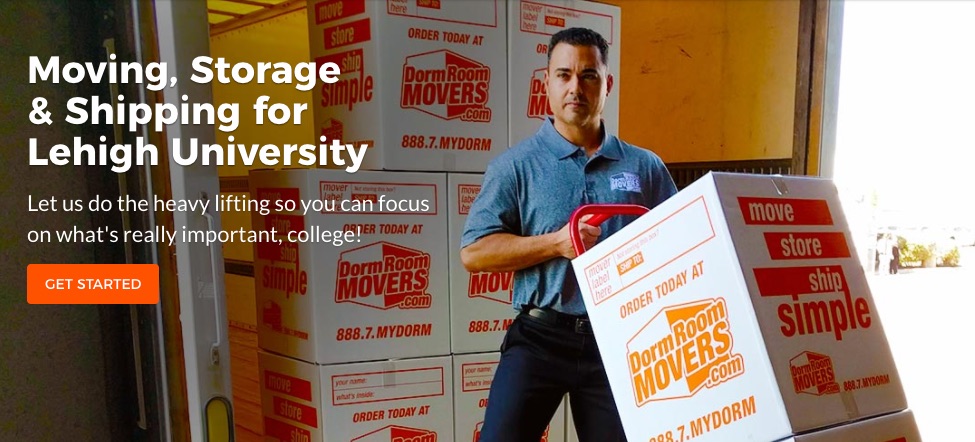 Move-out day will be here before you know it. Our official storage provider, Dorm Room Movers can help you with your stuff this summer so you can focus on what really matters, college!
This is how easy it is: They send you boxes and tape. You pack - that's it. Their movers will pick up your items, store them while you're away, and deliver everything back to you when you return! Dorm Room Movers can also ship boxes home or wherever you need them.
Register now and join over 50,000 students that have made life easier for themselves and their parents by leaving storage & shipping to Dorm Room Movers!
No stress because:
They send you boxes and tape to pack.
Picked-up and delivered by professional movers.
$100 insurance per box or unboxed item.
Climate-protected storage and 24/7 security.
BBB A+ accredited.
Have questions? Call Dorm Room Movers at 855.7.MYDORM.