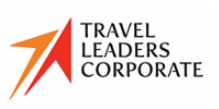 The University's managed travel program is designed to meet the travel needs of individuals who travel on official University business. 
Use Lehigh University's preferred provider, Travel Leaders Corporate and their Concur system to book domestic and international travel.
Beginning August 5, 2019...Do you wish to see more of the world while you're traveling? Travel Leaders Corporate has recently partnered with Viator, a travel advisor company, to assist in "Bleisure" adventures (leisure travel while on business trips). All invoices will now include a link with the verbiage "To view Bleisure tour options, please click on the city name XYZ", specific to your destination. This will automatically hyperlink to the destination you are traveling. The verbiage is customized to each travel itinerary and is NOT an expense to Lehigh. This is an enrichment for you if you choose to use this service and it is at your own personal expense.
Contact Information
Travel Leaders Corporate York Team:  yorkcorpteam@tlcorporate.com
Agents
Angie Kreider
717-945-5026
akreider@tlcorporate.com
Tom Shenk
717-945-5025
tshenk@tlcorporate.com
Group Travel
Pam Burkes
678-383-2424
pburkes@tlcorporate.com