Give Back to Lehigh University with LehighShops.com! 
Up to 10% of your purchase will go back to Lehigh University scholarships and financial aid.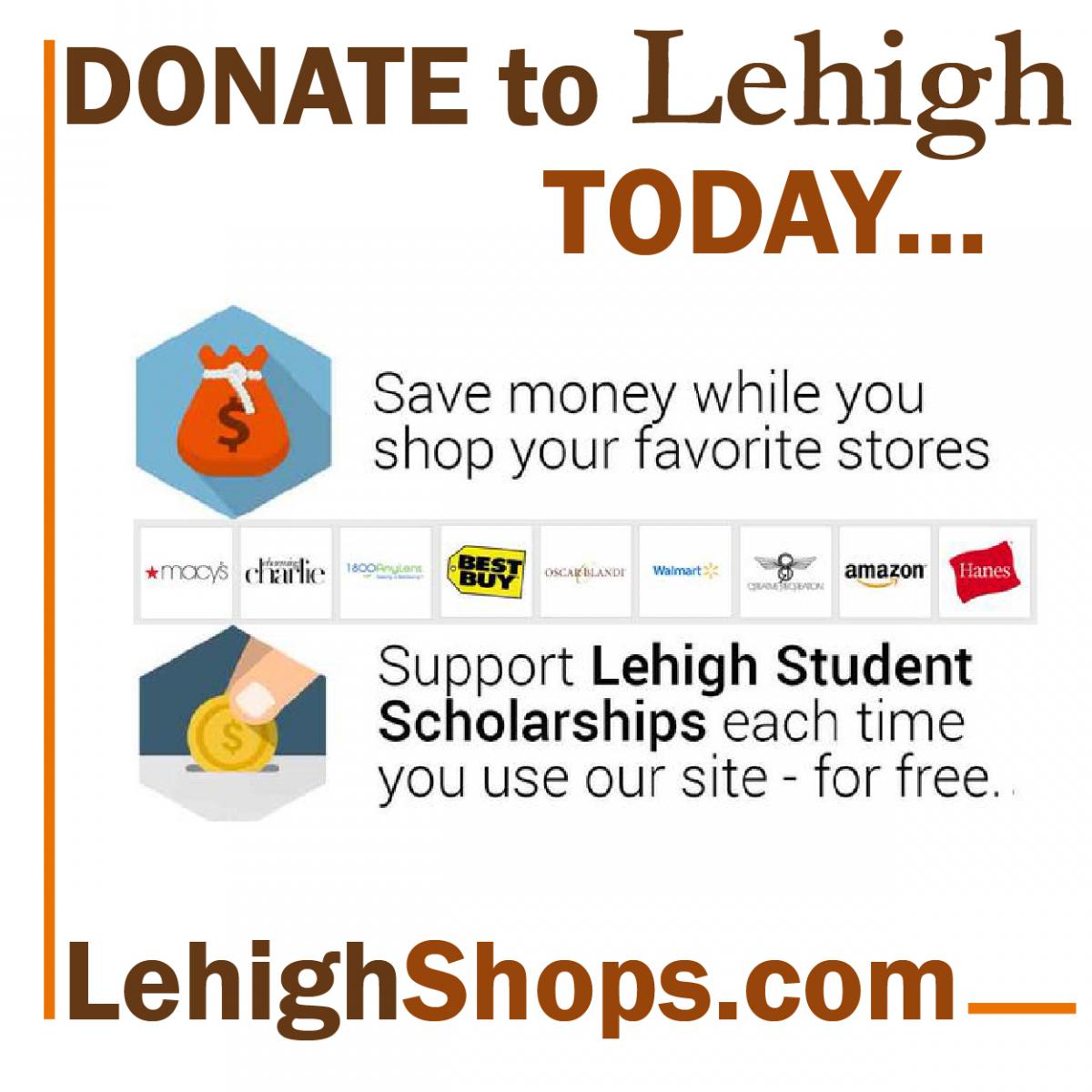 93% of Lehigh students receive some kind of scholarship, grant, or financial aid during their time at Lehigh. Lehigh Shops is a new kind of marketplace that hosts thousands of big-name shops and will donate percentage of each purchase back to the Lehigh Fund in order to help students.
Simply shop through the site, and any promotion offered by any of the hundreds of merchants will be applied to your purchase at no additional cost.
These a just a few of the 1,000 stores featured on LehighShops:

If you have any questions, please feel free to email us at 
inlushop@lehigh.edu
To start supporting your cause all you need to do is:
Visit LehighShops.com
Click any offer and complete a purchase
Up to 10% of your purchase will automatically be donated to your cause