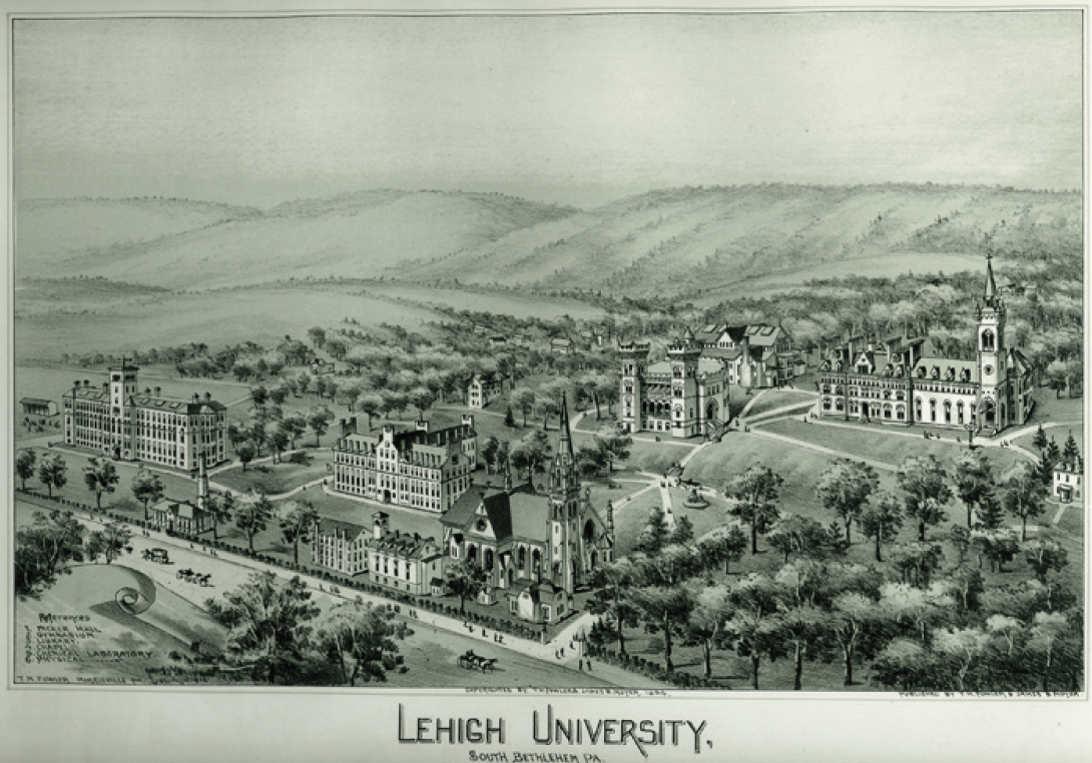 Lehigh University was founded in 1865 by Asa Packer, an industrial pioneer, entrepreneur and philanthropist.  Lehigh has four campuses consisting of 2,355 acres, which are located and divided as follows: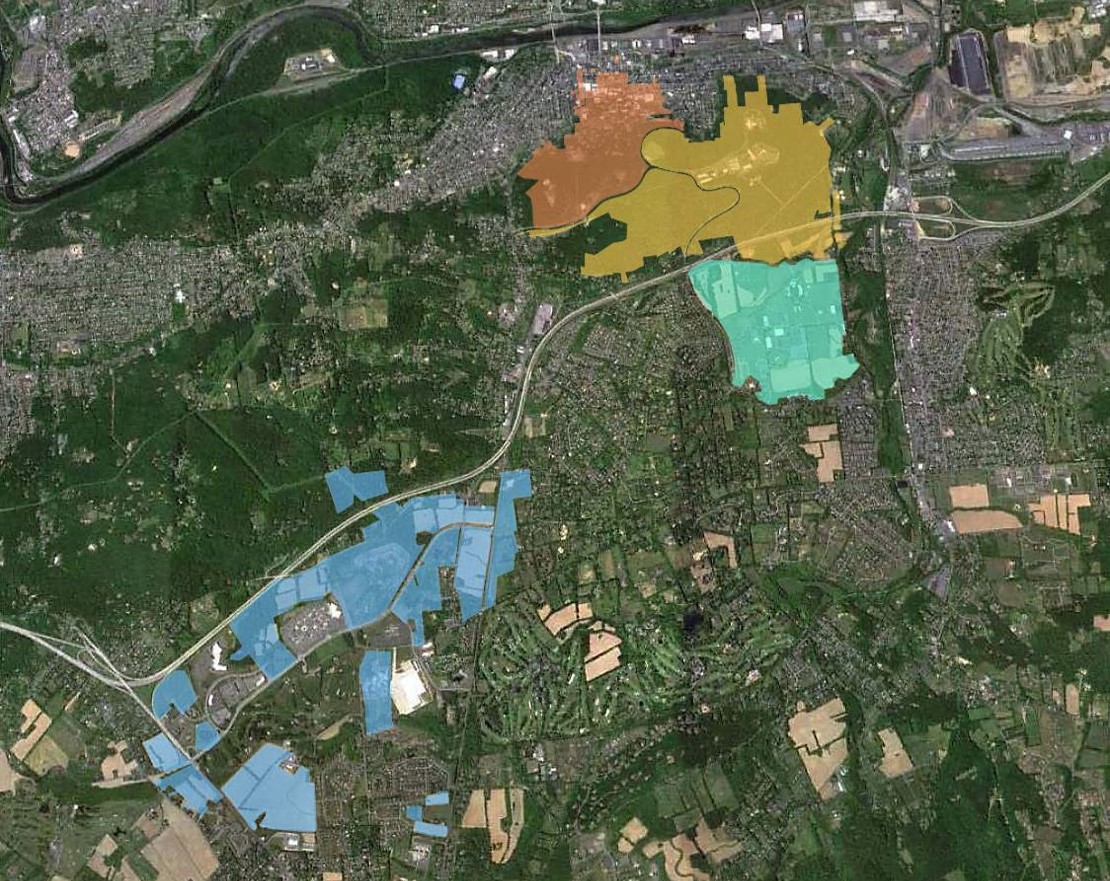 In the image above, from the top down, you are looking at Asa Packer Campus (orange), Mountaintop Campus (gold), Goodman Campus (green), and the Stabler Land (green).
Lehigh boasts 164 buildings measuring 4,565,164 gross square feet.  Broken down by use, they include:
29 Academic buildings
23 Administrative buildings
28 Student Support buildings
40 Residence halls
16 Fraternity houses
8 Sorority houses
5 Real Estate Properties
6 Vacant buildings
Many of the buildings are historical.  You can learn more facts about our campuses and current buildings by clicking here Building and Facilities Facts and by searching the Lehigh website.