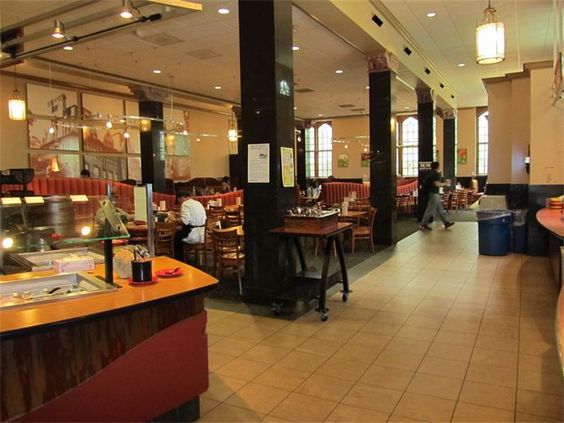 Lehigh Dining Services offers the most extensive dining portfolio in the Lehigh Valley. You can eat at any one of our 3 custom-designed student restaurants or visit any of the 12 retail locations across campus to enjoy a satisfying meal at any time of the day.
Meal Plans: First-year students can choose from any of the following meal plans. All meal plans available to first-year students include five guest meal passes per semester.
Rates and Dining Dollar amounts listed are per semester.
Unlimited                                     Unlimited meals per semester including $100 Dining Dollars     $ 3,345.00       
19 Meal Plan                                Any 19 meals per week including $50 Dining Dollars                 $ 3,040.00
225 Block Plan                              Any 225 meals per semester including $50 Dining Dollars        $ 3,040.00
200 Block Plan                             Any 200 meals per semester including $150 Dining Dollars       $ 3,040.00
Dining Dollars
Dining Dollars work as a separate debit account that you access through your Lehigh ID and can use to buy items or meals at any Lehigh Dining Services location.
The amount of Dining Dollars deposited into your account roll over from fall to spring semester. Any unused funds in your account at the end of spring semester are forfeited. You may add Dining Dollars to your account by visiting the University Center, calling (610) 758-6179 or by accessing your Lehigh portal. To add Dining Dollars through your portal, navigate to Banner, Student Service, additional Dining Dollars.
Through the Dining Dollars Rewards Program, you can receive a 20% bonus when you add additional Dining Dollars to your meal plan before the end of the 10th day of classes each semester! A 10% bonus applies after the 10th day as long as you remain on the plan.
For more information on your meal plan and how it works, visit Dining Services.