You know what they say about "all work and no play"?  Well, dull we are NOT!  Scroll down to see what happens in and through Facilities Services, Campus Planning and Projects as we have fun and do good things together throughout the year.
DECEMBER 2016 - PROJECT TEAM HOLIDAY LUNCH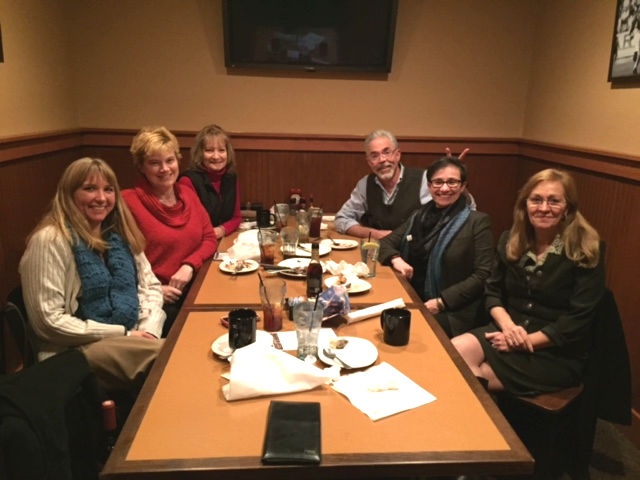 Conrad gives Yasmin reindeer antlers.  Again. 
(From l. to r.:  Erin Liston, Kristine Dwyer, Melanie Fluck, Conrad Jones, Yasmin Bugaighis, Linda Heberling.)
DECEMBER 2016 - BROUGHAL M.S. ADOPT A FAMILY
On December 9, after days of making lists, securing donations and volunteers, shopping, sorting, wrapping and planning, we had the great pleasure of meeting our Family for this year in Broughal Middle's School's cafeteria.  The family was very friendly and very appreciative, and we came away with a strong sense of satisfaction for filling a need in the community and being able to make just one family's holidays a little bit better.