Welcome to the Office of the Bursar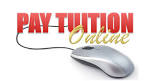 Please mail your checks or correspondence to:
Office of the Bursar
27 Memorial Drive West
Bethlehem, PA 18015-3093  
Please ensure that checks/correspondence include the Student LIN (Lehigh ID Number). 
610.758.3160 (phone)                                                       610.758.3033 (fax)
Email: bursar@lehigh.edu   (Please include your LIN when emailing us.)
Hours
Monday - Friday  8:15 AM - 4:00 PM 
Mission
The mission of the Bursar's Office is to obtain and process data necessary to provide accurate bills and information to students, parents, University departments, and outside companies, in order to efficiently collect and deposit the financial resources required to operate the University. These functions are accomplished while servicing the special needs of our customers within the framework of University policies and legal guidelines.
View Online Billing Statements
The e-Bill Suite provides a student and Authorized User with an email notification whenever a new statement is generated, the ability to view statements/account activity online and make a payment online.
IMPORTANT: The Bursar's Office has recently learned that anyone using an Adobe Acrobat Reader version older than 2017 may experience formatting errors while viewing billing statements. The Bursar's Office recommends using Acrobat Reader 2017 for viewing documents created in e-Bill Suite. You can download the Adobe Acrobat Reader 2017 version by clicking on the Adobe icon below.   Note: the Adobe Install site may include optional offers.  Uncheck any that you do not wish to install.

*** In support of sustainability efforts, Lehigh has converting to paperless billing. Students are asked to have a parent or guardian added as an Authorized User to allow access to view online billing statements. Please click here for more information.***
Lehigh Bursar's Office FileSender
The Lehigh Bursar's Office FileSender is a secure location to submit documents electronically to the Office of the Bursar. A dropbox summary will be provided once the documents have been submitted. 
FERPA Information
The Family Educational Rights and Privacy Act (FERPA) (20 U.S.C. § 1232g; 34 CFR Part 99) is a Federal law that protects the privacy of student education records. The law applies to all schools that receive funds under an applicable program of the U.S. Department of Education. For more information on FERPA, please choose the following links: