Bedroom Furniture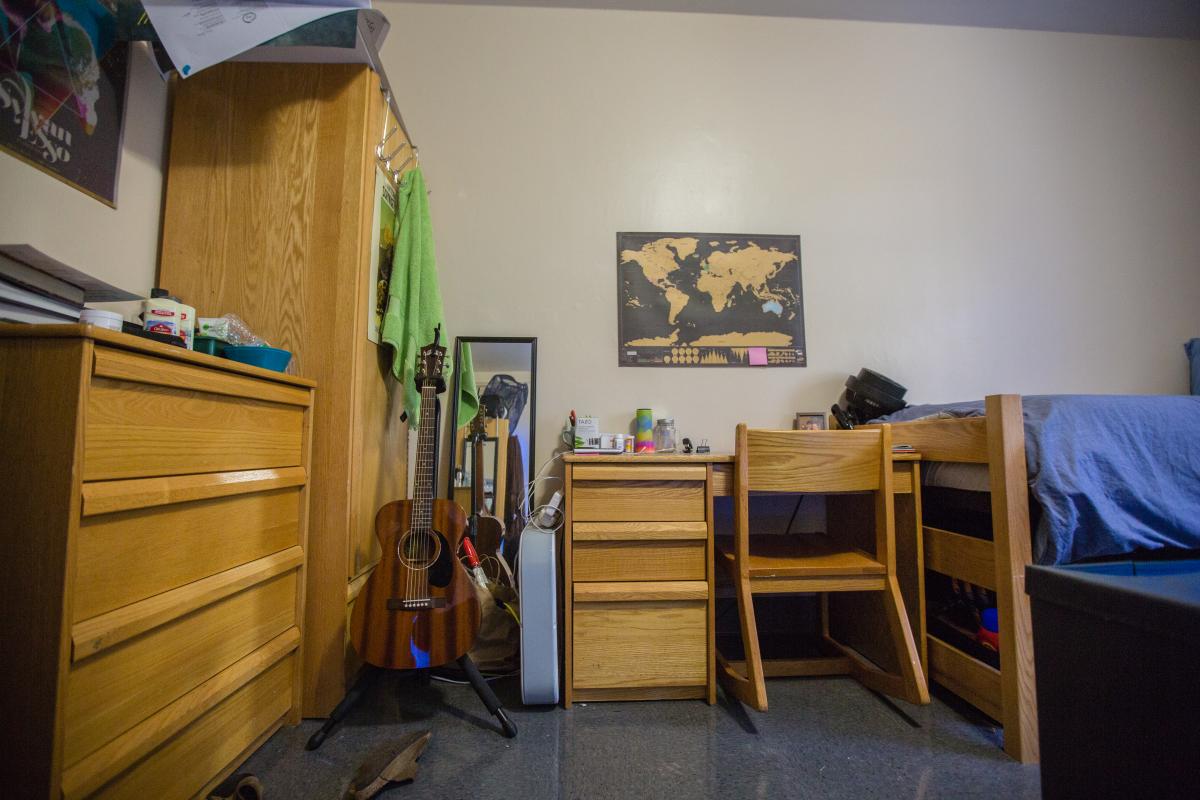 Each room comes with a set(s) of furniture, which includes a desk, desk chair, dresser, and wardrobe (unless the room has a built in closet). A bed set with mattress is provided based on the resident requesting a bed set on his/her Room Contract.
Furniture is placed in rooms based on the following criteria:
If the room is under-occupied, the number of sets is determined by the capacity of the room.
If the room is over occupied, the number of furniture sets is determined by the residents living in the over occupied space.
If a double room is over-occupied as a triple (or more) and at least 3 beds are requested in the room, the room will be provided a loft kit.
Furniture will not be removed from a room. The only exception to this is if a room was over occupied in the Fall semester, and the room is occupied to capacity during Spring semester. The request for removal must be submitted before Winter Break.
At the end of the academic year, any missing or damaged furniture will be the responsibility of the chapter. Chapter may pay choose to pay the replacement costs or attempt to identify individual members they want billed for the cost of the replacement.
It is highly recommended that furniture remain in bedrooms. Bedroom furniture cannot be in hallways, stairwells, bathrooms, or outside.
Common area furniture is the responsibility of the chapter.