The laundry room for Drinker is located on the first floor of the building off of the foyer between the A and B wings.
Lehigh provides and maintains Maytag computer-track washers and dryers. The cost is $1.75 to wash ($2.00 for superwash) and $1.25 to dry. Washers and dryers can be operated by using GoldPLUS or by using coins. 
Laundry Problems? Report any laundry machine issue.
Contact Housing Services with questions or concerns.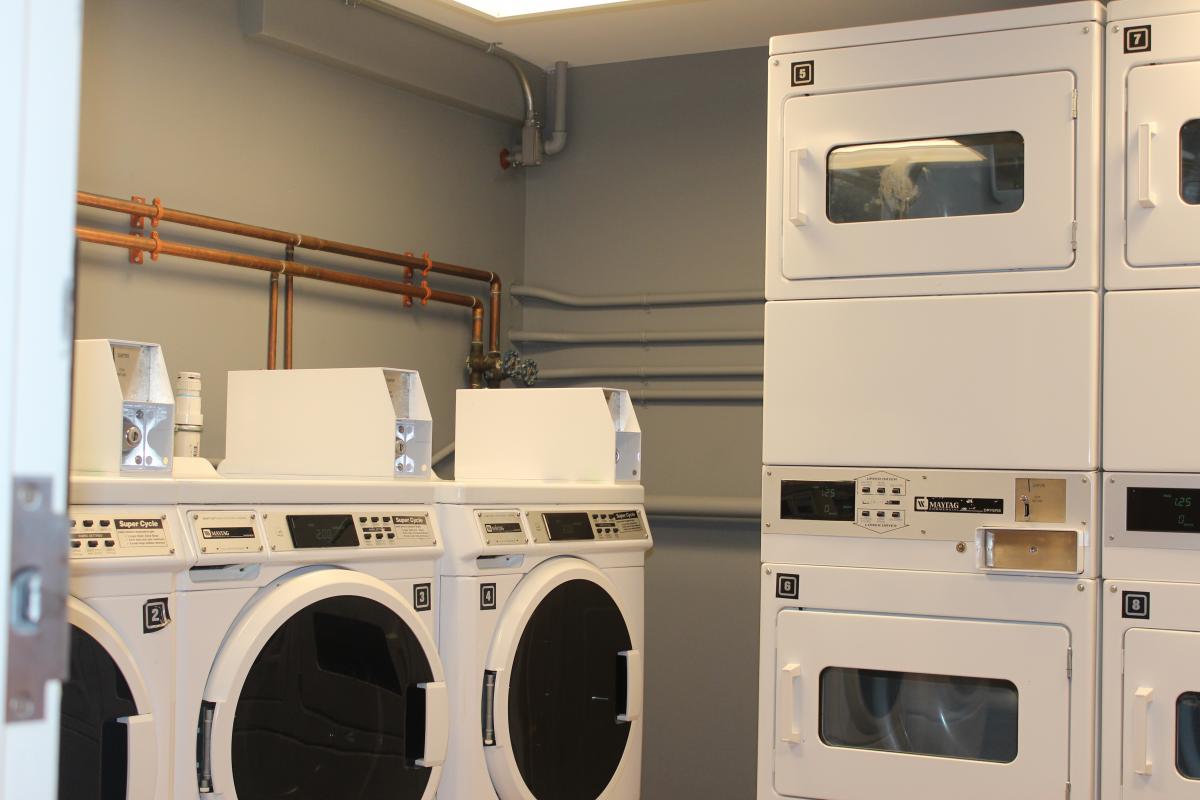 This service allows residents to go online to see where machines are available or in use, see how much longer the machines will be in use, or receive an e-mail notification when your laundry is complete.
To access this information visit www.laundryalert.com and enter the following sign in code: lu1473.