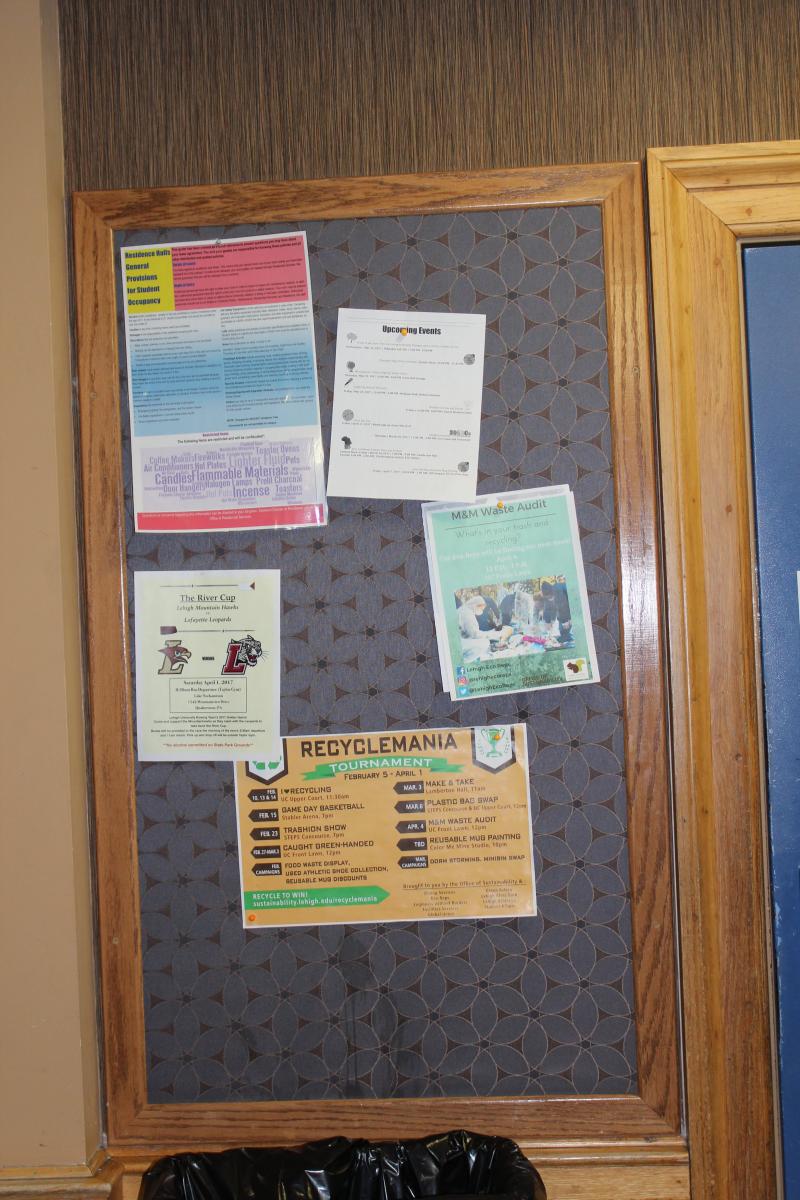 Bulletin boards are available throughout the buildings for the posting of notices. Posting is not permitted on fire doors, walls, room doors, vents, or ceilings.
 Any signs that are posted improperly should be removed by staff immediately.
 How to Post Notices
Students email a copy of the posting to inlife@lehigh.edu for Residence Hall postings.
Students email a copy of the posting to infrasor@lehigh.edu for Fraternity/Sorority postings.
Students will receive an approval or instructions to correct via email within 2 business days.
Students make copies of posting at their own expense.


110 maximum for all residence halls


First-year: 68
Upper class: 55

21 for fraternity/sorority houses

Students bring copies to the Office of Residence Life located in Williams Hall Suite 320 AND Office of Fraternity and Sorority Affairs located in University Center B004.


8.5 x 11 preferred, but 11 x 17 also accepted

Postings are distributed via building mailboxes.
Building staff will post within the buildings.
Allow 3-5 business days to post in buildings.
Please note residential building postings are for Lehigh student, organization, staff, or faculty hosted events or offerings. Posting will not be accepted from non-Lehigh establishments or businesses.  Outdated postings will be removed by residential staff.  Improper postings may result in loss of posting privilege and/or responsibility for damages.