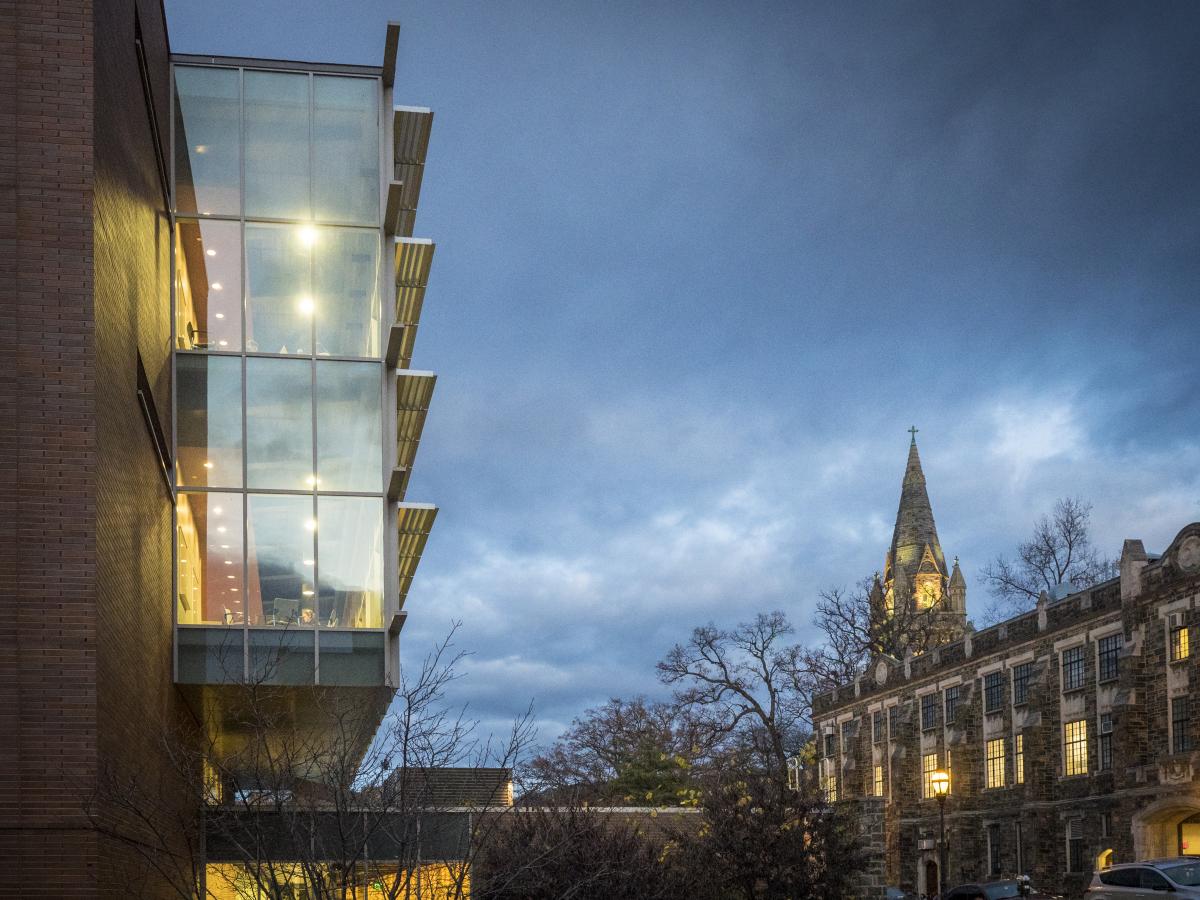 The housing of Transfer Students is a priority for the Office of Residential Services and Lehigh University.
Lehigh requires First and Second Year students to reside in university residence hall housing facilities. If you wish to petition for exemption from the First and Second Year Student Residency Requirement, you need to contact the Office of Residential Services at (610) 758-3500 or inrsd@lehigh.edu to obtain a petition form.
Undergraduate students who are in their third year or above can choose housing in a residence hall, a fraternity or sorority or an off-campus rental. If you are a member of a fraternity or sorority and you would like to inquire about residency if your chapter has a house on Lehigh's campus please contact Fraternity and Sorority Affairs at (610) 758-4157 for more information. If you are interested in off-campus rentals, Residential Services maintains a listing of off-campus rentals submitted by local landlords.
Once you finalize your transfer plans, we highly recommend that you contact us to complete the Residence Hall Housing Application and return it immediately. Our ability to meet lifestyle choices will depend on the location of vacancies that occur due to current students who graduate, transfer or make other decisions not to attend Lehigh University for the Fall Semester. If you are entering as a First Year transfer student, every effort will be made to place you in first-year student housing.
Students who submit a Housing Application and complete the steps required by the Office of Admissions by November 30 will receive priority for housing placement once the offer of admission has been accepted. Students who make decisions to apply for housing or are extended an offer of admission after this date could have less opportunity to receive requested housing options. Additionally, this may result in the possibility that residence hall housing would not be available for rising third-year students or higher.
The Office of Admissions will inform Residential Services when you have accepted admission. If your housing application is on file with our office, we will contact you with housing placement information as soon as housing becomes available. At that time you will be required to sign a Residence Hall Housing and Meal Plan Contract for the upcoming Academic Year. Third-year students and above will be required to pay a Housing Deposit with submission of the contract to reserve a residence hall space.
If there is any additional information that we can provide to you at this time or if we can be of further assistance, please do not hesitate to contact our office at (610) 758-3500 or inrsd@lehigh.edu.