Real Estate Services incorporates sustainability practices into our rental properties through energy audits, energy usage tracking, and using energy efficient appliances in our renovations. Improving and tracking these metrics is not only good for the environment - it results in utility savings for our tenants! 
Energy Audits
Real Estate Services has contracted with Sellair, LLC to perform comprehensive home energy audits on all of our rental properties over the next 5 years. 
What does Sellair do for our rental properties?
Sellair conducts inspections to determine where our rental properties can be more efficient. Sellair inspects the exterior house walls, joints and eaves. They conduct inspections of attics and insulation and ductwork to determine how well the house is insulated and how well the insulation is working. They also check furnaces and hot water heaters for inefficiencies and conduct an air blower test to determine where the outside air is getting into the house. 
While these tests aim to save energy, they also save our tenants money through reduced utility bills and improve their rental experience through more comfortable temperatures.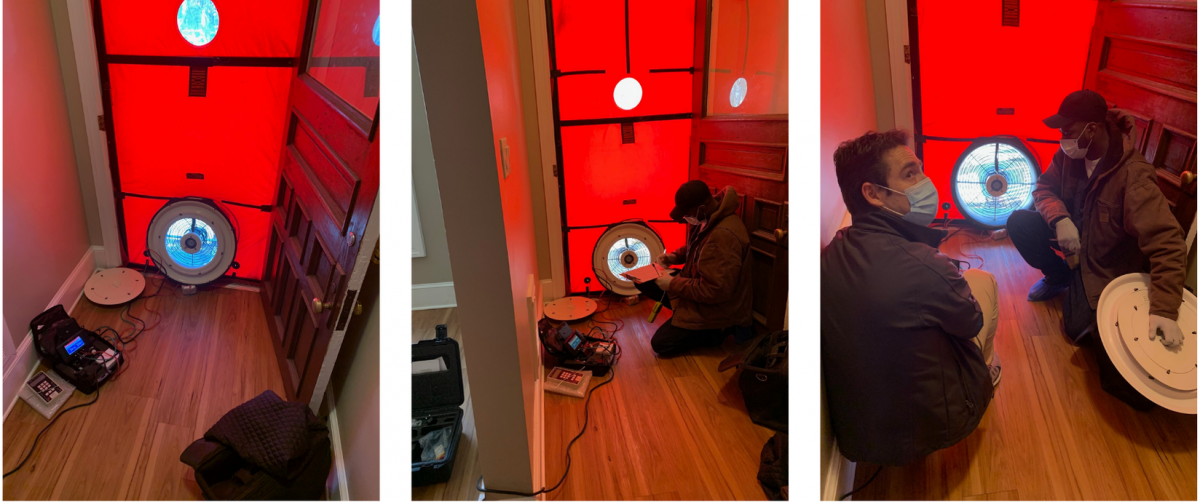 Energy Audits Completed (to date):
310 Summit Street - Remodeled in 2018
318 Summit Street - Currently being remodeled
524 Montclair Avenue - Remodeled in 2018
216 Warren Square - Recent purchase, vacant property
Energy Usage
By tracking electric and gas monthly usage in our rental properties, we can determine how well our energy efficiency efforts are working. These metrics also help us plan which rental properties need to be prioritized for an energy audit or air test. 
Energy Efficient Appliances/Lighting/Heating
ENERGY STAR certified appliances help consumers save money on operating costs by reducing energy use without sacrificing performance. Currently, 47% of all houses/apartments in the Real Estate Services portfolio are equipped with ENERGY STAR appliances. 100% of all houses/apartments have been upgraded to only LED lightbulbs.
Recycling pick-up, through the City of Bethlehem's recycling program, is available at all Real Estate Services' houses/apartments.
Rental Properties with energy efficient appliances:
310 Summit Street
524 Montclair Avenue
609 Carlton Avenue
621 Montclair Avenue
318 Summit Street
608 Carlton Avenue
4355 Old Bethlehem Pike
600 Carlton
406 Summit Street
Real Estate Services has also been converting our heating systems from using fossil fuels to electric heat pumps with individual mini splits - meaning, each room has its own unit which produces both heat and air conditioning. This allows tenants more control over their heating and cooling needs. Currently, we have completed this conversion in 33% percent of houses/apartments.
Rental Properties with electric heat pump:
609 Carlton Ave
600 Carlton Ave
608 Carlton Ave
406 Summit Street
310 Summit Street
322 W Packer St (spring)
318  Summit Street