The most important first steps to take to help us to better serve you are to have you sign up your parent/family member as an Authorized User. This is a one-time only tasks.
Log on to e-Bill (go.lehigh.edu/ebill), click on My Account, Click on Authorized Users. Add your parent/family member's email address and select Yes for the 3 options. Note: You can add as many Authorized Users as you would like.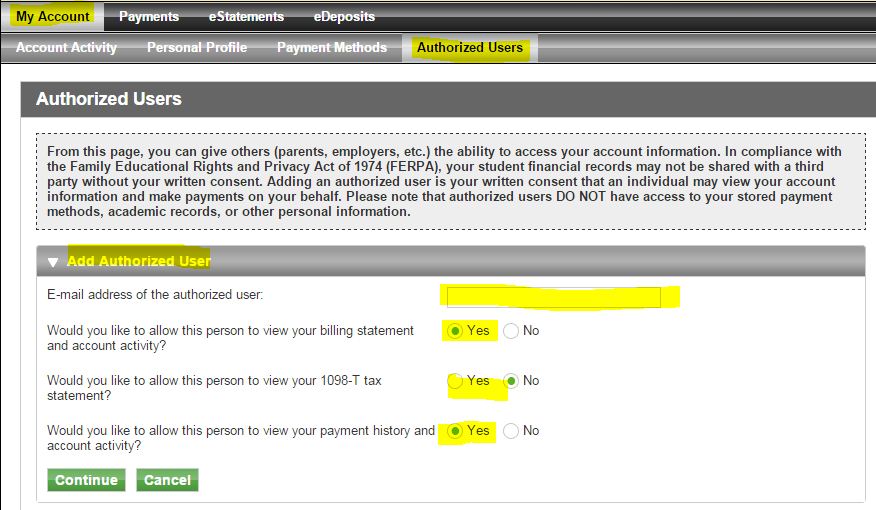 This authorization will allow members of our office to have free and open conversations on the phone, through email, or in person with those individuals authorized by you. Without this authorization, even for parents who may likely be the primary payers on the your account, federal law prohibits us from discussing any matters related to your account. We encourage you to make this a priority as soon as you are admitted to the University.
Your Authorized User will receive email notifications when a bill is available to view. They can even create and save a financial profile to make future payments that much simpler. At any time you and your authorized user(s) will have the ability to view charges and payments on your account.